Affordable Ottawa Violent Crimes Lawyers
Accused offenders of violent crime do not have the benefit of lenient sentencing. Prosecutors and judges are required by law and practice guidelines to impose serious penalties upon conviction. Jail time is often the norm and perpetrators often find an unexpected altercation has led to an experience with the criminal justice system that has lifelong consequences.
Lawyers at Affordable Defence in Ottawa do what is required to secure the withdrawal of charges or a finding of not guilty of clients; thorough investigation, cross-examination of witnesses and assertive courtroom advocacy. We are diligent in our ability to comb through complex evidence to get the right result.
Scenarios that lead to violent crime charges, such as serious assault, are often complex. Lawyers at our firm are experienced at arguing all possible defences for clients, including mistaken identity of the perpetrator and self-defence. We can rebut allegations of physical harm by thoroughly examining physical and medical evidence.
Our firm represents people accused of violent crimes, including:
Those accused of violent crimes may find it difficult to secure bail. Our work on your behalf starts with that hearing, where we take steps to secure your freedom while you await trial. Once your case is in the justice system we remain at your side and fully engaged in your defence.
Request Free Consultation
Affordable
Not everyone has an open checkbook to pay for unlimited hours of legal counsel. We said goodbye to the billable hour to make it more affordable for you.
Experienced Advice
With over 60 years of combined criminal defence experience between us, you can feel confident of receiving experienced counsel for the best way forward.
A top-quality defence
Mistakes in your defence can lead to lifelong consequences. We'll make sure you get a top-quality defence that gives you the best chance of clearing your name.
Powerful defence for violent crimes
Assault and Aggravated Assault
Assault is a violent crime charge that falls under the Criminal Code. By definition, however, an assault does not need to cause harm. The activity at issue may be simply the attempt or threat to apply force.
There are a range of assault charges that may be laid according to Canada's criminal law. Each one carries significant penalties upon conviction and accused people require the services of a seasoned defence lawyer to effectively represent them.
Domestic Violence
Ottawa police have a "must charge" policy upon accusations of domestic violence. The actual criminal charge is assault or aggravated assault. When it happens in the home or family context, charges are automatically laid and Crown prosecutors take a hard line on the alleged activity.
Often, accusations of domestic assault happen in the midst of divorce or separation proceedings. Accused people are at an emotional low point, with their relationship falling apart and their connections with their children and family under strain.
Lawyers at Edelson Friedman Black LLP are aware that domestic violence charges affect every aspect of a client's life. We work closely with our client's family law counsel to ensure our work as criminal lawyers does not adversely affect their rights in other proceedings. Despite this consideration, we vigorously defend our clients, in the attempt to obtain a not guilty verdict or have charges withdrawn.
Murder
An ounce of prevention is worth a pound of cure, goes the saying. We often become involved in criminal law matters before charges are even laid. We are experienced at guiding a client, delicately and discreetly, through police investigations. In countless cases, we have been successful in ensuring that criminal charges are never even laid.
Testimonials
Glowing Reviews From Our Clients
Amazing advice.

Fady took very good care of me, keeping my best interest in mind and supported me throughout the process. I am very thankful for his help and would absolutely recommend this office and specifically Mr. Mansour.
Excellent service

Excellent and precise communications skills. Very clear on what my position was, what the legal actions available were, and what his strategy would be to address the situation. And precise execution. He assured me of my rights and position every step of the way. Made me feel totally comfortable with my rights, and let me continue with my life. Highly recommended.
Professional and supportive

Fady recently represented me in a legal matter during one of the most difficult periods of my life. From the onset, Fady was professional, supportive and reassured me that he would do all he could to ensure a positive outcome, which was achieved. Thank you to Fady and team for your hard work and support!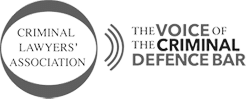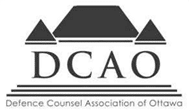 Defend Your Record.
Call, text, email, or chat. We answer 24/7 for emergencies.