Failure to Comply with a Probation Order in Ottawa
Probation orders are often used by the criminal justice system in Canada to reduce the burden on the prison system.
Criminal defence lawyers whose clients either plead guilty or are found guilty at trial also frequently argue for probation over a prison sentence. Consequently, many sentences are served under the terms of probation in the community rather than behind bars.
This is generally a good result for everyone concerned.
However, a probation order is not a "get out of jail free" card. These orders usually include strict conditions that must be followed to the letter.
Failure to comply with the conditions of a probation order can result in serious consequences.
What is a failure to comply with a probation order offence?
According to Section 733.1 of the Criminal Code of Canada
 (1) An offender who is bound by a probation order and who, without reasonable excuse, fails or refuses to comply with that order is guilty of
(a) an indictable offence and is liable to imprisonment for a term of not more than four years; or
(b) an offence punishable on summary conviction.
When a court in Ontario orders an individual to do something, compliance is not optional. It is expected that the terms of a probation order will be abided by – no matter how strict.
Failure to comply may lead to a charge for another criminal offence. The justice system is likely to treat offenders harshly as the terms of a court order have been violated, indicating a lack of respect for the courts and the Crown Attorney.
Offences can be prosecuted as indictable or summary offences. While there may be mitigating reasons for a person's behaviour or doubts about whether the conditions have been breached, persuading a judge to be lenient in this situation is extremely challenging.
The prosecution, however, must prove that a person is bound by the conditions of probation order and, "without reasonable excuse", either failed or refused to comply with the probation order.
What is "without reasonable excuse" in Ontario?
The "without reasonable excuse" requirement replaced the "willfully breached" stipulation that preceded it.
The Crown Attorney no longer needs to prove that you willfully failed or refused to comply with a term of the probation order – only that you did not have a reasonable excuse to do so.
An example of a "reasonable excuse" might be that you were forced to drive (despite a probation order prohibiting it) because there was an emergency medical situation in the family – and you were the only person who could drive to the hospital.
Request Free Consultation
What are the most common breaches of probation orders in Ontario?
With the high number of conditions usually applied to probation orders in Ontario, it is not surprising that sometimes people make mistakes.
However, there are two main reasons that people are charged with failure to comply. We see these again and again.
1.     Failure to pay restitution
Restitution is often part of criminal sentencing, whereby the guilty parties must pay the victims for financial losses resulting from the crime.
This may include lost wages, damage to (or loss of) property, costs of temporary housing or transportation requirements, and so on.
If you are ordered by the court to pay restitution, it is not optional. Failure to pay would be a serious breach of the conditions of probation and you may be re-arrested.
2.     Breach of a non-communication order
The second major reason for failure to comply with a probation order is non-compliance with a non-communication or "no contact" order.
This type of condition is common for people involved in assault, battery, or domestic abuse crimes, amongst others. The judge must ensure public safety and so may impose a direct or indirect communication ban with specific persons impacted by the original offence.
Nowadays, we communicate in multiple ways (in person, phone, email, SMS, social media, chat programs, etc.) so it has become more difficult to comply with a non-communication order and breaches are common.
What are the penalties for failure to comply with a probation order in Ontario?
Jail sentences for failure to comply with a probation order are common. Seek legal assistance immediately if you are in this position.
The nature of the offence, past criminal record, and the circumstances of the original offence will be carefully considered by the judge. "Short-and-sharp" jail sentences of up to 30 days are frequently imposed even for minor breaches.
When a probation order has been issued as a result of a conditional discharge being granted and the terms are breached, it may lead to particularly serious consequences. The judge granted a discharge because a criminal record was not justifiable in the circumstances. However, breaching a court order could convince the judge that a conviction and criminal record are now warranted.
If the Crown proceeds by indictment and you are convicted, you will be subject to:
A maximum penalty of four years imprisonment, and/or
A fine
If the prosecution proceeds as a summary offence and you are convicted, you will be subject to:
A maximum penalty of 18 months imprisonment and/or
A fine not exceeding $2,000
Other long-term consequences of a criminal record may follow you for the rest of your life, such as when applying for jobs or travelling across the border to the US.
Affordable defence for failure to comply with a probation order in Ottawa
At Affordable Defence in Ottawa, we can defend you regardless of the crime you have been accused of – including failure to comply with a probation order.
We will review your case and advise you on the best available defence or course of action. As always, the onus is on the prosecution to prove the case against you beyond a reasonable doubt, meaning you have a chance…
Contact an experienced criminal lawyer at Affordable Defence for a free case evaluation.
Affordable
Not everyone has an open checkbook to pay for unlimited hours of legal counsel. We said goodbye to the billable hour to make it more affordable for you.
Experienced Advice
With over 60 years of combined criminal defence experience between us, you can feel confident of receiving experienced counsel for the best way forward.
A top-quality defence
Mistakes in your defence can lead to lifelong consequences. We'll make sure you get a top-quality defence that gives you the best chance of clearing your name.
Testimonials
Glowing Reviews From Our Clients
Amazing advice.

Fady took very good care of me, keeping my best interest in mind and supported me throughout the process. I am very thankful for his help and would absolutely recommend this office and specifically Mr. Mansour.
Excellent service

Excellent and precise communications skills. Very clear on what my position was, what the legal actions available were, and what his strategy would be to address the situation. And precise execution. He assured me of my rights and position every step of the way. Made me feel totally comfortable with my rights, and let me continue with my life. Highly recommended.
Professional and supportive

Fady recently represented me in a legal matter during one of the most difficult periods of my life. From the onset, Fady was professional, supportive and reassured me that he would do all he could to ensure a positive outcome, which was achieved. Thank you to Fady and team for your hard work and support!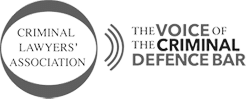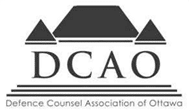 Defend Your Record.
Call, text, email, or chat. We answer 24/7 for emergencies.