An Affordable Criminal Law firm in Ottawa
Certainty and predictability give you peace of mind. Peace of mind is what we offer at Affordable Defence. You receive professional, effective legal defence for even the most complex criminal trials, at a price you can afford.
Ottawa residents deserve equal access to top-notch representation regardless of their income. Our firm created the Affordable Defence Initiative to advance this cause of justice throughout Eastern Ontario.
We have the firm advantage.
When you retain our firm, you have access to a team of lawyers and staff that can help you. We have the resources of experience, knowledge and people-power to go to work on your defence. Our reputation as successful defence counsel is built on a history of strong advocacy, which we can bring to work for you.
We will be at your side.
Relentless advocacy is only one part of our work. Many of our clients are new to the criminal justice system. The experience is intimidating, confusing and has many unknowns. We provide certainty, reassurance and the defence you need to get through the ordeal.
Whether you are charged with a driving offence, crime of violence, drugs or firearms charges, we can help you to understand what you are up against — and how we will defend you. No crime is too difficult for our firm to handle.
We don't believe in the billable hour. Our criminal defence firm in Ottawa is built on a commitment to justice. Get in touch with us if you need help, and leave the rest to us.
Request Free Consultation
Affordable
Not everyone has an open checkbook to pay for unlimited hours of legal counsel. We said goodbye to the billable hour to make it more affordable for you.
Experienced Advice
With over 60 years of combined criminal defence experience between us, you can feel confident of receiving experienced counsel for the best way forward.
A top-quality defence
Mistakes in your defence can lead to lifelong consequences. We'll make sure you get a top-quality defence that gives you the best chance of clearing your name.
How we will defend you
Our lawyers have successfully defended many people charged with a variety of criminal offences in Ottawa, even when their case looked hopeless.
We can provide experienced legal counsel in cases of all types, even the most serious ones.
The legal processes that law enforcement officers must follow are key. 
You have constitutional rights and are innocent until the evidence against you proves that you are guilty.
Because of the many "gray" areas in criminal cases, our skilled lawyers can often find weaknesses in the prosecution case and get charges dismissed, downgraded, or earn an acquittal at trial.
If you go to trial, we understand how to effectively cross-examine witnesses, including police officers.
We will have previously examined all the evidence against you and how it was obtained. 
If your rights have been violated or police officers did not follow due process in your case, you may have a good chance of escaping at least some of the most serious consequences of a conviction.
Testimonials
Glowing Reviews From Our Clients
Amazing advice.

Fady took very good care of me, keeping my best interest in mind and supported me throughout the process. I am very thankful for his help and would absolutely recommend this office and specifically Mr. Mansour.
Excellent service

Excellent and precise communications skills. Very clear on what my position was, what the legal actions available were, and what his strategy would be to address the situation. And precise execution. He assured me of my rights and position every step of the way. Made me feel totally comfortable with my rights, and let me continue with my life. Highly recommended.
Professional and supportive

Fady recently represented me in a legal matter during one of the most difficult periods of my life. From the onset, Fady was professional, supportive and reassured me that he would do all he could to ensure a positive outcome, which was achieved. Thank you to Fady and team for your hard work and support!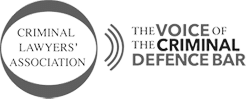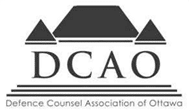 Defend Your Record.
Call, text, email, or chat. We answer 24/7 for emergencies.