Affordable Ottawa Driving Offences Lawyers
DUI and driving offences are the most common reason that people in Ottawa encounter the criminal justice system.

Many driving offences are criminal offences. That means you will end up with a criminal record and, in addition to fines, possible jail time.
The serious short- and long-term effects of a criminal conviction make it imperative that you seek professional legal counsel as soon as possible.
Defence in these cases is often technical, dependent upon the actions of the police during the stop and arrest, the equipment they use, and your constitutional rights.
We've defended over 1,000 Ottawa citizens against driving offence charges and have the technical and legal skills to rigorously defend your name.
Learn More → Highway Traffic Act Offences Lawyers in Ottawa
Request Free Consultation
Powerful, Affordable Defence for Ottawa Driving Offences
Impaired Driving Charges
The term "DUI" (or "DWI") is most often used to refer to an impaired driving charge in Canada. This is a criminal violation in Canada, according to section 253(1)(a) of the Criminal Code.
The impaired driving test is as follows:
It's your ability to operate a motor vehicle that has to be impaired – This implies that your driving record may not be jeopardized if you exhibit signs of impairment.
You may have told the cops that you'd been drinking, and your breath could have an alcohol odor and you might be slurring your speech. Under these circumstances, without more substantial indications of impairment, you would most likely be cleared of DUI charges.
Note that this does not imply that you will automatically be cleared of any other charge you face, such as an "over 0.08" or a refusal/failure to provide a sample charge.
Impairment can be related to either alcohol or a drug, or a combination of both – This implies that you may be found guilty of driving under the influence whether your blood alcohol concentration is below the legal limit or not.
You may have been under the influence of cannabis or prescription drugs at the time of the accident, which could have affected your driving ability. If this is true, you might be convicted under this section.
Breath Test Refusal
Under the Criminal Code of Canada, it is an offence to refuse or fail to provide a breath sample upon demand.
This simple act can have devastating consequences.
A conviction for the charge can result in:
A criminal record
A heavy fine
Loss of driver's licence – which you may depend upon for employment and living a normal life
We need to analyze the facts of your case, look for gaps, inconsistencies or errors in the evidence against you and push for case dismissal or acquittal.
Dangerous Driving Charges
If you're charged with dangerous driving, you face a lifelong criminal record.
However, the burden of proof on the prosecution is high. The Crown will need to prepare a watertight case against you to secure a conviction.
We will intend to prevent that with:
Carefully analyzing the details of your arrest and charge
Examining the evidence against you and preparing a defence
Pushing for case dismissal or acquittal
Learn More → Penalties for Stunt Driving Charges as a G2 Driver in Ontario
Over 80 charge
If you're caught driving with a blood alcohol concentration (BAC) of 0.08 or more, you need legal representation.
Otherwise, this one mistake can have serious consequences on the rest of your life, including:
A criminal record
A heavy fine
Loss of driver's licence – which you may depend upon for employment and living a normal life
No matter how bad the evidence seems, you're innocent until proven guilty and the burden of proof on the prosecution is high. You still have a chance of escaping a criminal conviction.
Driver's licence suspension
Residents of Ottawa can have their licence suspended for 90 days at the roadside if a law enforcement officer deems it necessary.
This is usually due to suspected DUI or failure to complete a breath test or other roadside tests.
The licence suspension, plus the criminal record you will receive, can have serious consequences for your:
Ability to work
Ability to get around and travel
Family life
Community engagement
As your defence attorneys, we will analyze the evidence against you and prepare a solid defence to provide your best chance of case dismissal or acquittal.
Contact Affordable Defence in Ottawa Today
At Affordable Defence in Ottawa, we can defend you regardless of the driving-related crime you have been accused of – including DUIs, dangerous driving charges, breath test refusals and so much more.
We will review your case and advise you on the best available defence or course of action. As always, the onus is on the prosecution to prove the case against you beyond a reasonable doubt, meaning you have a chance…
Contact an experienced criminal lawyer at Affordable Defence for a free case evaluation.
Affordable
Not everyone has an open checkbook to pay for unlimited hours of legal counsel. We said goodbye to the billable hour to make it more affordable for you.
Experienced Advice
With over 60 years of combined criminal defence experience between us, you can feel confident of receiving experienced counsel for the best way forward.
A top-quality defence
Mistakes in your defence can lead to lifelong consequences. We'll make sure you get a top-quality defence that gives you the best chance of clearing your name.
Testimonials
Glowing Reviews From Our Clients
Amazing advice.

Fady took very good care of me, keeping my best interest in mind and supported me throughout the process. I am very thankful for his help and would absolutely recommend this office and specifically Mr. Mansour.
Excellent service

Excellent and precise communications skills. Very clear on what my position was, what the legal actions available were, and what his strategy would be to address the situation. And precise execution. He assured me of my rights and position every step of the way. Made me feel totally comfortable with my rights, and let me continue with my life. Highly recommended.
Professional and supportive

Fady recently represented me in a legal matter during one of the most difficult periods of my life. From the onset, Fady was professional, supportive and reassured me that he would do all he could to ensure a positive outcome, which was achieved. Thank you to Fady and team for your hard work and support!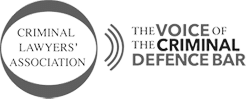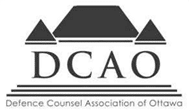 Defend Your Record.
Call, text, email, or chat. We answer 24/7 for emergencies.