Affordable Ottawa Search & Seizure Lawyers
Section 8 of The Canadian Charter Rights and Freedoms states the following:

"Everyone has the right to be secure against unreasonable search or seizure."
This applies regardless of whether you have been charged with an offence or are being investigated for a crime. Whatever the circumstances, you are protected from the unreasonable and arbitrary use of police power, including illegal searches and seizure of property.
It is common for criminal prosecutions to hinge on this right and many cases have been dismissed or evidence disallowed from court because of it.
As one of the most fundamental rights of Canadian citizens, it is important to understand the law and how it may be applied if you do get stopped by the police in Ontario.
If you are searched or have property seized in connection with a crime, talk to the experienced criminal lawyers at Affordable Defence in Ottawa for legal advice.
What is reasonable search and seizure in Ontario?
Section 8 of the Charter states that:
"A search or seizure will be reasonable where it is (1) authorized by law; (2) the law itself is reasonable; and (3) the manner in which the search is carried out is reasonable."
"Reasonable" search and seizure can mean different things depending on circumstances and context. 
Several factors need to be considered in this respect:
Is there a search warrant, or is it a warrantless search?

Where were you located at the time (at home, on the street, in a motor vehicle, etc.)?

Do the police have reasonable grounds for believing you are involved in a crime ("probable cause")?
Because of the contextual nature of searches and seizures, and the element of interpretation about what constitutes "reasonable grounds", the assistance of a criminal lawyer in assessing police actions is usually vital in criminal cases.
Request Free Consultation
When can police search me in Ontario?
In Ontario, the police can lawfully search you when:
You provide informed consent to do so

You've been detained or arrested 

If they are conducting a search for evidence and believe you may have the evidence concealed on your person 

You're in a vehicle or boat and police believe that you are storing or carrying open alcohol
Following are several of the most common instances where police can search you:
Searching for drugs
If you are present while the police are searching for drugs in a property, they have the right to search you if they believe you may be carrying drugs.
If the police have reasonable grounds to believe you have illegal drugs on your person or in your belongings, they have the right to use sniffer dogs to search you. This method is sometimes used in places that lack privacy such as public highways, bus terminals, airports, and schools.
Searching for alcohol
If the police have reasonable grounds to believe that you are illegally transporting or consuming alcohol, they can search you, your boat, or your vehicle for open bottles or cans of alcohol that are being consumed or for alcohol that has not been stored in a closed compartment.
Performing a safety search
If the police have reasonable grounds to believe that you may pose a real and immediate threat to public safety and that searching you may eliminate that threat, they have the power to search you (e.g. for a concealed weapon).
Performing a strip search
If the police have reasonable grounds to believe that you are concealing a weapon or evidence related to a crime that they are investigating (or that you have been charged for), they are authorized to conduct a strip search, though this is quite rare in Ontario.
Never agree to a strip search without talking to your lawyer first. It should only ever be conducted at a police station.
What is a consent search in Ontario?
If you agree with a police request to search a particular place, piece of property or your person, or to seize a particular thing without a warrant it is termed a "consent search".
Just because it is called a "consent search" does not mean that the police have carte blanche with such searches. They must first meet strict criteria before valid consent to search or seize can be provided.
Importantly, the consent must be fully informed and voluntary.
This means that if there was any oppressive or coercive behaviour used by the police or anything else that could bring into question the "voluntary" nature of the consent, the evidence could be inadmissible in court and the case dismissed.
It is not only threatening behaviour from the police that can bring a consent search into question.
Another example is when consent is provided only because of persuasive measures taken by the police. For instance, they promise to release an accused person on a Promise to Appear instead of holding them for bail if they consent to a search.
For a consent search to be valid, the police must inform the person of the real reasons why they are performing the search or seizure. 
They must inform the individual whether they are a suspect or an accused person, as well as their right to refuse the search, and what may happen as a result of the consent search (for example, any evidence found may be used against them or another person in the future).
The individual concerned must also have the authority to consent to the search – so they cannot provide consent to search someone else ("third-party consent" is not lawful in Canada).
Note, however, that the police do not have to inform the subject of the consent search of their right to consult a lawyer prior to providing consent (a person must only be informed of their right to a lawyer when detained or arrested in Canada).
Unreasonable search and seizure in Ontario and your rights
As mentioned, you are protected in the Canadian Charter of Rights and Freedoms from unreasonable search and seizure.
This applies whether you are at home, in a vehicle or on the street. Your rights are enshrined in the Charter.
Unless the police follow the law to the letter in this respect and conduct the search in a reasonable manner, the charges against you may not proceed to trial.
Search warrants
If the police possess a search warrant, they have judicial authorization to enter and search a place for evidence of a crime (e.g. drugs, firearms, etc.). 
In such cases, the police may enter your property by force at any time, day or night, to perform the search, seize evidence (if applicable), and arrest people (if necessary).
Arrest warrants
Police may also be able to enter your home legally when they have an arrest warrant for a wanted person. The validity of these warrants (like search warrants) may be challenged later in court.
Need help with unreasonable search and seizure?
Unreasonable search and seizure is relatively common in criminal investigations in Ontario. 
The lawyers at Affordable Defence are well accustomed to closely inspecting the actions of police during search, investigation, arrest, and charging suspects.
Contact one of our experienced criminal lawyers in Ottawa for a free consultation.
Affordable
Not everyone has an open checkbook to pay for unlimited hours of legal counsel. We said goodbye to the billable hour to make it more affordable for you.
Experienced Advice
With over 60 years of combined criminal defence experience between us, you can feel confident of receiving experienced counsel for the best way forward.
A top-quality defence
Mistakes in your defence can lead to lifelong consequences. We'll make sure you get a top-quality defence that gives you the best chance of clearing your name.
Testimonials
Glowing Reviews From Our Clients
Amazing advice.

Fady took very good care of me, keeping my best interest in mind and supported me throughout the process. I am very thankful for his help and would absolutely recommend this office and specifically Mr. Mansour.
Excellent service

Excellent and precise communications skills. Very clear on what my position was, what the legal actions available were, and what his strategy would be to address the situation. And precise execution. He assured me of my rights and position every step of the way. Made me feel totally comfortable with my rights, and let me continue with my life. Highly recommended.
Professional and supportive

Fady recently represented me in a legal matter during one of the most difficult periods of my life. From the onset, Fady was professional, supportive and reassured me that he would do all he could to ensure a positive outcome, which was achieved. Thank you to Fady and team for your hard work and support!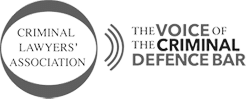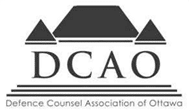 Defend Your Record.
Call, text, email, or chat. We answer 24/7 for emergencies.