Affordable Ottawa Sex Crime Charges Lawyer
Sex crime charges often result in a professional and personal stigma that is difficult to overcome.
Even being charged can result in loss of dignity and livelihood; and a conviction will place your freedom at risk, with a possible mandatory prison sentence for some crimes.
This is grossly unfair if the allegations are untrue or unproven. 
In Canada, you are still innocent until proven guilty and have Charter rights that must be respected. You deserve a chance to clear your name.
We have been defending people accused of sex crimes in Ottawa for many years. Often, because of the emotional nature of the alleged crime, prosecutors are quick to file charges against suspects. 
This means that they often make mistakes.
Learn More >> Ontario National Sexual Offender Registry
As your lawyers, we will provide a sophisticated defence of your case by:
Carefully examining all the evidence against you

Looking for any weaknesses or gaps in the case against you

Vigorously defending your name in court, if necessary
Request Free Consultation
Affordable
Not everyone has an open checkbook to pay for unlimited hours of legal counsel. We said goodbye to the billable hour to make it more affordable for you.
Experienced Advice
With over 60 years of combined criminal defence experience between us, you can feel confident of receiving experienced counsel for the best way forward.
A top-quality defence
Mistakes in your defence can lead to lifelong consequences. We'll make sure you get a top-quality defence that gives you the best chance of clearing your name.
Powerful Defence for Sex Crime Offences in Ottawa
Sexual Assault
Sexual assault is essentially non-consensual touching of a sexual nature.
Even being accused of it can immediately affect relationships and family life.
If you are charged and convicted, the penalties are harsh and may involve prison time. You will undergo continued monitoring as a sex offender and your employment may be affected.
The effect on reputations can be devastating, and the stress of the case can affect people's health and wellbeing.
If you are innocent, the claims against you are fabricated, or there is a genuine misunderstanding about consent, a skilled lawyer will be able to vigorously defend your name and limit the damaging effects on your future.
Such cases are often complex. A successful defence requires sophisticated lawyers with an in-depth understanding of the laws and considerable experience in defending sexual assault charges.
Learn More >> Types of Sexual Assault Charges in Ontario
Child pornography
Few things horrify a community more than someone accused of child pornography.
For anyone accused of the crime, the stress involved with damage to reputation and the stigma attached to the offence can have life-changing effects.
The possibility of jail time is high for people convicted.
It is illegal to:
Possess child porn

View or access child porn

Make, publish, print, or possess it for the purpose of publishing

Transmit, sell, distribute, or make it available
However, genuine mistakes do happen. People are wrongly accused or evidence in their case is weak.
In any case, you are still innocent until proven guilty in this country.
The prosecution will build a case against you, usually based on computer evidence. However, you have constitutional rights and are entitled to a defence.
There is still hope and we will provide you with an opportunity to defend your name.
Voyeurism
Voyeurism is a criminal offence that was added to the Criminal Code in 2005, with the growth of technologies that could be used for "spying" on people.
It is explained in the Criminal Code like this:
Every one commits an offence who, surreptitiously, observes — including by mechanical or electronic means — or makes a visual recording of a person who is in circumstances that give rise to a reasonable expectation of privacy, if
(a) the person is in a place in which a person can reasonably be expected to be nude, to expose his or her genital organs or anal region or her breasts, or to be engaged in explicit sexual activity;
(b) the person is nude, is exposing his or her genital organs or anal region or her breasts, or is engaged in explicit sexual activity, and the observation or recording is done for the purpose of observing or recording a person in such a state or engaged in such an activity; or
(c) the observation or recording is done for a sexual purpose.
An accusation of voyeurism can result in damage to reputation and livelihood, and a conviction may lead to a prison sentence up to five years.
We can provide a sophisticated and powerful defence to fight the charge against you.
Sexual Interference
Sex crimes are high profile in Canada, and we often hear terms such as "rape" or "sexual assault" used in connection with such offences.
However, there is a multitude of other charges related to illegal sexual activity. Sexual interference and invitation to sexual touching are examples that most people are less familiar with.
If you are charged with sexual interference or invitation to sexual touching, it is important to first understand what these charges mean and what the potential consequences are.
Then you need to defend the charge as best you can, as a guilty verdict can have a major impact upon your future rights and freedoms, as well as your reputation.
The experienced sex crime lawyers at Affordable Defence will vigorously defend you if you are wrongly charged with sexual interference or invitation to sexual touching in Ottawa.
Contact an experienced criminal lawyer at Affordable Defence in Ottawa for a free case evaluation.
Testimonials
Glowing Reviews From Our Clients
Amazing advice.

Fady took very good care of me, keeping my best interest in mind and supported me throughout the process. I am very thankful for his help and would absolutely recommend this office and specifically Mr. Mansour.
Excellent service

Excellent and precise communications skills. Very clear on what my position was, what the legal actions available were, and what his strategy would be to address the situation. And precise execution. He assured me of my rights and position every step of the way. Made me feel totally comfortable with my rights, and let me continue with my life. Highly recommended.
Professional and supportive

Fady recently represented me in a legal matter during one of the most difficult periods of my life. From the onset, Fady was professional, supportive and reassured me that he would do all he could to ensure a positive outcome, which was achieved. Thank you to Fady and team for your hard work and support!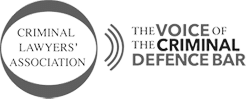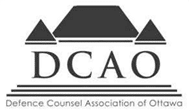 Defend Your Record.
Call, text, email, or chat. We answer 24/7 for emergencies.