Affordable Ottawa Wiretap Defence Lawyers
If you've been accused of a crime in Ontario and wiretaps were used during the course of the investigation against you, it may be possible to challenge the validity of the evidence gathered.
This can lead to the evidence being inadmissible court and the case being dismissed, so it is critical to understand the laws regarding the use of wiretaps.
The legal team at Affordable Defence in Ottawa may be able to challenge the use of wiretaps in your case. This may lead to a critical breakthrough in finding you innocent.
Request Free Consultation
Affordable
Not everyone has an open checkbook to pay for unlimited hours of legal counsel. We said goodbye to the billable hour to make it more affordable for you.
Experienced Advice
With over 60 years of combined criminal defence experience between us, you can feel confident of receiving experienced counsel for the best way forward.
A top-quality defence
Mistakes in your defence can lead to lifelong consequences. We'll make sure you get a top-quality defence that gives you the best chance of clearing your name.
What are wiretaps in Ontario?
Wiretaps are an investigative technique used by law enforcement authorities to obtain evidence.
They involve conducting surveillance and intercepting data electronically over communication systems. Traditionally, wiretapping was executed over phone lines but may now also include other forms of communication like cell phones and the Internet (email, chat programs, etc.)
The use of wiretaps by law enforcement officers is strictly controlled and is detailed in Part VI of the Criminal Code, which addresses the invasion of privacy. 
These regulations serve to protect the privacy of individuals and prevent surreptitious monitoring by the police. 
The regulations mean that, in order to intercept communications, law enforcement requires a judge to authorize a wiretap warrant. These are usually more difficult to obtain than standard search warrants because private communication rights are highly protected.
Unless the requirements are followed to the letter, evidence can be called into question and declared illegally obtained.
Types of wiretaps 
There are three basic types of wiretaps:
General:

performed when the police have "reasonable and probable" grounds to believe that a wiretap will provide valuable evidence in their investigation of a crime;

Consent:

where one of the parties involved in the communications consents to a wiretap being carried out;

Emergency: when a wiretap is considered necessary in order to prevent imminent serious harm to a person or to property (and usual measures to obtain authorization would take too long).
What forms of communication do wiretap limits apply to?
When a warrant is legally obtained, police can record and listen to all phone calls made and received on a particular phone line. They may record all calls and 'live' monitor certain phone lines.
The laws were largely enacted in the 1970s when the standard telephone line was the main form of communication.
Nowadays, more private communications pass over the Internet and, unfortunately, the law has been slow to keep up with the advance of technology.
If the wiretap warrant allows it, law enforcement officers can view all incoming and outgoing text messages and emails, as well as monitor a cell phone's GPS location.
However, there are cases where Internet and cellphone communications (emails, instant messaging, social media, etc.) have been monitored surreptitiously without a warrant.
Consult with our legal team if you are facing a criminal charge based on evidence seized from Internet-based communications. 
We are familiar with wiretap regulations and communication systems and have successfully challenged evidence gathered in this way on many occasions.
Why challenge wiretap-based evidence?
Depending on the nature of the alleged crime, the only tangible evidence may have come from wiretap information. 
This is especially the case with criminal conspiracies where there are no witnesses or informants.
Often, mistakes are made by the police in their investigation – either in the process of obtaining a warrant, extending it, or in the actual use of the wiretap. 
Because of the difficulties in obtaining a wiretap warrant, law enforcement officers sometimes try to circumnavigate the process and this produces evidence that an experienced lawyer may be able to call into question.
Careful scrutiny by your lawyer can result in evidence being thrown out of court on account of it being illegally obtained, often securing an acquittal.
Even if the evidence is not thrown out, the conclusions drawn from it can be vigorously contested by your lawyer to achieve a better outcome for you.
Grounds for challenging the use of wiretaps in Ontario
There are several different grounds for challenging wiretap-based evidence. The following are the most common:
Incorrectly administered wiretap
If it can be shown that the wiretap monitoring system is technically defective and was not administered correctly, it will call into question the validity of the evidence obtained.
For instance, innocent third parties cannot be recorded with most wiretap warrants. If third-party voices are audible on recordings, your defence lawyer may be able to use this as evidence of an incorrectly administered wiretap.
Extension to wiretap not correctly obtained 
When wiretaps are issued, they expire on a fixed date. 
While it is possible to get an extension for the warrant, it is easy for law enforcement officers to forget to renew the application, meaning that evidence obtained after the expiration date may be invalid.
Unproven voice ID
Wiretaps usually rely solely on voice recordings. Therefore, in order for evidence to be valid, the prosecution must be able to clearly identify the person or people on the recording using witnesses.
If ID cannot be proven beyond a doubt, it brings into question the validity of the evidence.
Conversations with a lawyer were unlawfully recorded
Conversations with your lawyer are protected under the lawyer-client privilege. 
If this is abused by law enforcement, it is likely that the evidence gathered from recordings will be inadmissible in court.
Inaccurate translation of conversations
If wiretapped recordings feature people speaking languages other than English or French, they will need to be translated for the Ontario court.
This can be challenging in some instances – especially with lesser-known dialects – and can create grounds for challenging the evidence presented to the court.
When should I challenge wiretaps?
If your lawyer has reason to believe that wiretap-based evidence has not been lawfully obtained, it may be challenged at a pre-trial motion.
Wiretaps are complex to challenge because they are notoriously difficult for law enforcement to obtain in the first place. The court will not want to throw evidence out unless it can be proven to be unreliable or unlawfully obtained.
If you are facing a criminal charge with the use of wiretap evidence, speak to the lawyers at Affordable Defence for a free case evaluation.
Testimonials
Glowing Reviews From Our Clients
Amazing advice.

Fady took very good care of me, keeping my best interest in mind and supported me throughout the process. I am very thankful for his help and would absolutely recommend this office and specifically Mr. Mansour.
Excellent service

Excellent and precise communications skills. Very clear on what my position was, what the legal actions available were, and what his strategy would be to address the situation. And precise execution. He assured me of my rights and position every step of the way. Made me feel totally comfortable with my rights, and let me continue with my life. Highly recommended.
Professional and supportive

Fady recently represented me in a legal matter during one of the most difficult periods of my life. From the onset, Fady was professional, supportive and reassured me that he would do all he could to ensure a positive outcome, which was achieved. Thank you to Fady and team for your hard work and support!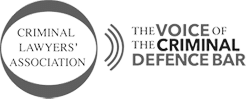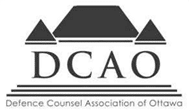 Defend Your Record.
Call, text, email, or chat. We answer 24/7 for emergencies.