Disclaimer
Information contained on this website is intended as general introductory information only. The information contained on this website is not legal advice. It should not be construed as legal advice and should not be relied upon as such. No solicitor-client relationship arises as a result of accessing or reading the information contained on this website. Contacting Affordable Defence through the website, by e-mail or other means does not create a solicitor-client relationship.
The information contained on this website was correct at the time it was posted. Be aware that it is possible there may have been subsequent changes to the law, which makes the information outdated at the time you are accessing it. If you need any specific legal advice, contact a lawyer.
Please do not send us any confidential information until such time that a solicitor-client relationship has been established.
Request Free Consultation
Testimonials
Glowing Reviews From Our Clients
Amazing advice.

Fady took very good care of me, keeping my best interest in mind and supported me throughout the process. I am very thankful for his help and would absolutely recommend this office and specifically Mr. Mansour.
Excellent service

Excellent and precise communications skills. Very clear on what my position was, what the legal actions available were, and what his strategy would be to address the situation. And precise execution. He assured me of my rights and position every step of the way. Made me feel totally comfortable with my rights, and let me continue with my life. Highly recommended.
Professional and supportive

Fady recently represented me in a legal matter during one of the most difficult periods of my life. From the onset, Fady was professional, supportive and reassured me that he would do all he could to ensure a positive outcome, which was achieved. Thank you to Fady and team for your hard work and support!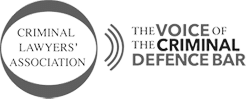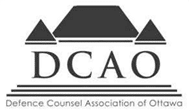 Defend Your Record.
Call, text, email, or chat. We answer 24/7 for emergencies.