Affordable Uttering Threats Lawyers in Ottawa
Many people are surprised to hear that even uttering some types of threats to another person in Ottawa is a criminal offence that can land you in jail.
The laws, which were originally designed to tackle the types of threats made by those in organized crime have evolved into a common charge that can be applied in domestic or public situations.
The criminal defence lawyers at Affordable Defence will advise you of your legal options and, if necessary, start building a defence against the charge of uttering threats.
Is uttering threats always a criminal offence in Canada?
Not all threats will initiate a criminal case against a person who utters them. It depends on the nature of the threat.
Section 264.1 of the Criminal Code of Canada outlines what constitutes criminal behaviour when uttering threats.
Most importantly, the threats must be conveyed in such a way as to intend to cause alarm or put a person in fear of:
Extortion
Death or bodily harm
Damage to real or personal property
Injury or death to an animal they own
To constitute a criminal act, the threats must be intentional, i.e., the words uttered were made knowingly and intended to intimidate or to be taken seriously.
For the prosecution to secure a conviction, it also needs to be shown that a reasonable person fully aware of the circumstances in which the words were uttered would perceive them as a threat.
What if the threat is made through a third person?
If a threat is "conveyed" to a person through a third party rather than voiced directly to the recipient, a charge of uttering threats can still result.
In such cases, it is not a valid defence for the accused to claim that he or she did not intend the third party to convey the threat to the recipient. Even if the recipient is unaware of the threat, its initiator can still be convicted of uttering threats in court in Ottawa.
What if the threat was not taken seriously?
Even if the recipient of the threat did not take it seriously, the person who uttered it can still be found guilty of an offence.
The law only requires the intent of the accused to cause intimidation or fear and is not dependent upon the reaction of the recipient.
Does the threat need to be plausible?
In cases of uttering threats, the decision of whether to charge (and convict) an individual is not dependent on whether the threat could realistically be carried out by the accused. It is the intention of the words uttered that the justice system will focus on.
For instance, if someone says, "I will send you to the bottom of Lake Ontario", it may not be possible or plausible but if it is shown that it was an intentional threat knowingly made against another individual, he or she may still be found guilty.
The judge or jury will ask "was the threat meant to be taken seriously and to provoke fear or alarm?" and if it can be proven to be the case, a guilty verdict may follow.
What penalties are associated with uttering threats?
When sentencing a conviction for uttering threats, the judge will closely examine the criminal history of the offender and consider the severity of the threat made as well as the person to whom it was made.
Aggravating features of the offence may include uttering death threats against a domestic partner or if other charges are pending against the accused.
A person with no criminal background convicted of uttering threats may escape with a non-permanent criminal record, such as absolute discharge or conditional discharge. Jail time would be unlikely providing you are represented by a competent lawyer.
Someone found guilty of making serious threats and with a criminal past may face jail time along with potentially significant fines to pay,
As well as the immediate penalties, there may be longer-term consequences, such as:

A permanent criminal record accessible in the national database
Difficulties finding employment, especially in certain "protected" sectors
Problems with immigration status (for non-Canadian citizens)
Problems with travel to the United States
Loss of reputation/social stigma
How will we help you reduce the consequences?
At Affordable Defence, we will review your case carefully, working to get it dismissed before it ever reaches trial.
That is not always possible, especially if you already have a criminal history. Instead, we will continue to argue your case with vigour while attempting to mitigate the consequences you face.
You may be able to reduce the negative effects of a conviction by taking the following actions:
Admitting responsibility for your actions
Committing to a peace bond
Making charitable donations
Writing an apology letter
Making a payment of restitution
Agreeing to anger management classes or counselling
In almost every case, the presence of an experienced criminal defence lawyer negotiating on your behalf and familiar with the local courthouse can improve your outcomes.
If case dismissal is not an option, we will push for a discharge to avoid you being saddled with a criminal record. We can try to persuade the judge that this is in the public interests even if the Crown does not agree.
Affordable defence for uttering threats in Ottawa
With the potentially harsh consequences of a conviction for uttering threats, it is essential to prepare the best defence possible with a lawyer who vigorously defends your rights and freedoms.
At Affordable Defence in Ottawa, we will review your case and advise you on the best available course of action. Contact an experienced criminal lawyer at Affordable Defence for a free case evaluation.
Request Free Consultation
Affordable
Not everyone has an open checkbook to pay for unlimited hours of legal counsel. We said goodbye to the billable hour to make it more affordable for you.
Experienced Advice
With over 60 years of combined criminal defence experience between us, you can feel confident of receiving experienced counsel for the best way forward.
A top-quality defence
Mistakes in your defence can lead to lifelong consequences. We'll make sure you get a top-quality defence that gives you the best chance of clearing your name.
Testimonials
Glowing Reviews From Our Clients
Amazing advice.

Fady took very good care of me, keeping my best interest in mind and supported me throughout the process. I am very thankful for his help and would absolutely recommend this office and specifically Mr. Mansour.
Excellent service

Excellent and precise communications skills. Very clear on what my position was, what the legal actions available were, and what his strategy would be to address the situation. And precise execution. He assured me of my rights and position every step of the way. Made me feel totally comfortable with my rights, and let me continue with my life. Highly recommended.
Professional and supportive

Fady recently represented me in a legal matter during one of the most difficult periods of my life. From the onset, Fady was professional, supportive and reassured me that he would do all he could to ensure a positive outcome, which was achieved. Thank you to Fady and team for your hard work and support!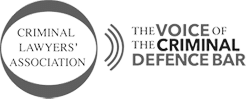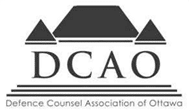 Defend Your Record.
Call, text, email, or chat. We answer 24/7 for emergencies.