Affordable Ottawa Murder & Homicide Lawyers
An ounce of prevention is worth a pound of cure, goes the saying. We often become involved in criminal law matters before charges are even laid. We are experienced at guiding a client, delicately and discreetly, through police investigations. In countless cases, we have been successful in ensuring that criminal charges are never even laid.
Our long-standing relationship with police agencies and senior investigators allow us to explore avenues of resolution that may not be otherwise available. We review investigative material, counsel and advise our clients and negotiate with police authorities and Crown Attorneys – all at the investigative stage.
Many people simply cannot afford to bear the stigma that comes along with a formal criminal charge – be it for personal, professional or reputational reasons. We can intercede at the earliest possible stage and determine whether or not criminal charges can be avoided.
A powerful defence for murder charges in Ottawa
Call us at 613-223-4089 in Ottawa or contact us online to book a FREE consultation. Our Ottawa lawyers handle domestic violence cases with discretion for the sake of our clients' protection.
Request Free Consultation
Affordable
Not everyone has an open checkbook to pay for unlimited hours of legal counsel. We said goodbye to the billable hour to make it more affordable for you.
Experienced Advice
With over 60 years of combined criminal defence experience between us, you can feel confident of receiving experienced counsel for the best way forward.
A top-quality defence
Mistakes in your defence can lead to lifelong consequences. We'll make sure you get a top-quality defence that gives you the best chance of clearing your name.
Testimonials
Glowing Reviews From Our Clients
Amazing advice.

Fady took very good care of me, keeping my best interest in mind and supported me throughout the process. I am very thankful for his help and would absolutely recommend this office and specifically Mr. Mansour.
Excellent service

Excellent and precise communications skills. Very clear on what my position was, what the legal actions available were, and what his strategy would be to address the situation. And precise execution. He assured me of my rights and position every step of the way. Made me feel totally comfortable with my rights, and let me continue with my life. Highly recommended.
Professional and supportive

Fady recently represented me in a legal matter during one of the most difficult periods of my life. From the onset, Fady was professional, supportive and reassured me that he would do all he could to ensure a positive outcome, which was achieved. Thank you to Fady and team for your hard work and support!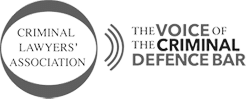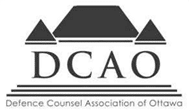 Defend Your Record.
Call, text, email, or chat. We answer 24/7 for emergencies.