Affordable Ottawa Aggravated Assault Lawyers
Assault is a violent crime charge that falls under the Criminal Code. By definition, however, an assault does not need to cause harm. The activity at issue may be simply the attempt or threat to apply force.
There are a range of assault charges that may be laid according to Canada's criminal law. Each one carries significant penalties upon conviction, and accused people require the services of a seasoned defence lawyer to effectively represent them.
Affordable Defence. Fair Results.
Assault can arise from everyday interactions between people, or when an altercation gets out of control. Often, people charged with assault are new to the criminal justice system and do not know the ins and outs of what happens after charges are laid.
Our team sees them through it, by providing advocacy and support throughout all legal proceedings.
The assault lawyers at Ottawa's Affordable Defence defend people accused of crimes, including:
Assault
Aggravated assault
Assault causing bodily harm
In each one of these cases, the circumstances at issue will determine the severity of the potential penalty.
Domestic assault charges are dealt with strictly and police have a "must charge" policy even if the charges are unfounded. Simple assault, on the other hand, has several potential defences, including consent.
Our lawyers know the mechanics of altercations — how they happen and how injuries can occur. We are also superb trial advocates with the skill to effectively cross-examine witness testimony.
Our ability to identify weaknesses in event timelines and inconsistencies in the stories of witnesses often results in a positive result for our clients.
Call us at 613-223-4089 in Ottawa or contact us online to book a FREE consultation. Our Ottawa lawyers handle domestic violence cases with discretion for the sake of our clients' protection.
Request Free Consultation
Affordable
Not everyone has an open checkbook to pay for unlimited hours of legal counsel. We said goodbye to the billable hour to make it more affordable for you.
Experienced Advice
With over 60 years of combined criminal defence experience between us, you can feel confident of receiving experienced counsel for the best way forward.
A top-quality defence
Mistakes in your defence can lead to lifelong consequences. We'll make sure you get a top-quality defence that gives you the best chance of clearing your name.
Testimonials
Glowing Reviews From Our Clients
Amazing advice.

Fady took very good care of me, keeping my best interest in mind and supported me throughout the process. I am very thankful for his help and would absolutely recommend this office and specifically Mr. Mansour.
Excellent service

Excellent and precise communications skills. Very clear on what my position was, what the legal actions available were, and what his strategy would be to address the situation. And precise execution. He assured me of my rights and position every step of the way. Made me feel totally comfortable with my rights, and let me continue with my life. Highly recommended.
Professional and supportive

Fady recently represented me in a legal matter during one of the most difficult periods of my life. From the onset, Fady was professional, supportive and reassured me that he would do all he could to ensure a positive outcome, which was achieved. Thank you to Fady and team for your hard work and support!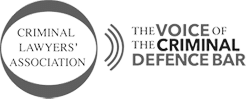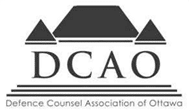 Defend Your Record.
Call, text, email, or chat. We answer 24/7 for emergencies.