Affordable Criminal Appeals Lawyers in Ottawa
If you have been convicted of a crime and either want to appeal the conviction or the sentence you have received, you need a lawyer who is familiar with the Ontario appeal court.
As experienced criminal appeal lawyers, Affordable Defence in Ottawa can represent you throughout this process.
Our lawyers will help you build a strong case and provide you with a second chance of an acquittal or reduced sentence if an error was made during your original trial.
What is the role of the court of appeal? 
The Court of Appeal for Ontario effectively represents the last avenue of appeal for litigants in Ontario. 
Here, panels of senior judges hear over 1,000 appeals and 1,000 motions per year. The court considers both civil and criminal appeals for decisions made by Ontario's two trial courts, the Superior Court of Justice and the Ontario Court of Justice.
In the case of criminal appeals, the Court of Appeal will have the final say on:
The correctness of acquittals

The correctness of convictions and 

The fitness of sentences
Appeals can be made to the court based on the Canadian Criminal Code and the Youth Criminal Justice Act, as well as appeals under provincial regulatory legislation, such as highway traffic, and workplace safety laws. 
Where will my appeal be held?
The location of your appeal hearing depends on whether the case against you proceeded by summary conviction or indictment. 
If it was a summary conviction and your trial took place in Ottawa, your appeal will be heard in the Summary Conviction Appeals Court in Ottawa.  
If it was an indictment or you are appealing against a judgment of the Summary Conviction Appeals Court, your appeal will be heard in the Court of Appeal for Ontario in downtown Toronto.  
If you are appealing against the Court of Appeal ruling (which is only possible in rare circumstances), it will be heard in the Supreme Court of Canada in Ottawa.
Will my appeal involve the same judge who originally sentenced me?
Your original trial was likely in the standard Ottawa court. If you appeal against the verdict, it will be heard by a panel of judges from a higher court.
There are usually panels of three to five judges hearing these appeals and they will not consult with the presiding judge at your original trial.
What are the conditions for the basis of my appeal?
If you do not agree with your conviction or the judge's sentence, it does not mean that you have an automatic basis for an appeal.
There are certain conditions that apply before you can challenge a judge's decision and lodge an appeal.
These include the belief that the judge has:
Erred in the application of the law

Misapprehended the facts of the case, or

Erred based on a combination of the above
We will need to demonstrate this, in order for an appeal to be heard.
What is a conviction appeal?
A conviction appeal is lodged when you have reason to believe that you were wrongly found guilty of a criminal charge.
What is a sentence appeal?
A sentence appeal is lodged when you have reason to believe that the sentence you received for your conviction on a criminal charge was unfair.
In all types of appeals, your role will be mainly as an observer. Your appellate lawyer will handle the process and no testimony will be required from you or anybody else.
What is a summary conviction appeal?
A summary conviction appeal is where you appeal against the decision handed down in a trial that proceeded as a summary conviction (rather than an indictment). 
A summary conviction appeal is heard at a different court (based in Ottawa) to an indictment appeal (which is heard in Toronto).
Request Free Consultation
What are the Possible Outcomes of a Successful Appeal?
There is no guarantee of success with an appeal, and they tend to be expensive and time-consuming. 
The experience of a seasoned appellate lawyer is key to providing your best possible chance of demonstrating that the decision of the original court was erroneous.
A successful appeal will result in one of the following outcomes:
It is possible that the appeals court will order a retrial because a legal error was made or the trial was not conducted in a fair manner. A new trial would be held before a different judge to the original one. 
Sometimes, the Crown decides that it is not in the public interest to prosecute again and the charges are withdrawn.
The Court of Appeals may order your acquittal, which will mean your immediate release from custody and your freedom without a criminal record. 
However, this decision is very rare.
The third outcome of a successful appeal is a reduced sentence – a shorter jail term is possible or it may be decided that your sentence should be served in the community.
Notice of Appeal: What should you do next?
You have only 30 days after your trial ends to serve and file a Notice of Appeal. Time is precious and you need to start the process as soon as possible.
This requires a specialist appellate lawyer who understands the appeals system in Ontario and recognizes when you have a strong case for an appeal.
An appellate lawyer at Affordable Defence can assist with your appeal and may be able to help suspend the original punishment handed down by the judge until your appeal is heard.  
We may also be able to assist with bail pending appeal and suspend ancillary orders, such as the suspension of your driver's license or probation during this period.
If you wish to appeal your conviction or sentence, contact us for a free consultation.
We will consider your case and be able to offer advice and guidance on whether you have a strong basis for an appeal.
Affordable
Not everyone has an open checkbook to pay for unlimited hours of legal counsel. We said goodbye to the billable hour to make it more affordable for you.
Experienced Advice
With over 60 years of combined criminal defence experience between us, you can feel confident of receiving experienced counsel for the best way forward.
A top-quality defence
Mistakes in your defence can lead to lifelong consequences. We'll make sure you get a top-quality defence that gives you the best chance of clearing your name.
Testimonials
Glowing Reviews From Our Clients
Amazing advice.

Fady took very good care of me, keeping my best interest in mind and supported me throughout the process. I am very thankful for his help and would absolutely recommend this office and specifically Mr. Mansour.
Excellent service

Excellent and precise communications skills. Very clear on what my position was, what the legal actions available were, and what his strategy would be to address the situation. And precise execution. He assured me of my rights and position every step of the way. Made me feel totally comfortable with my rights, and let me continue with my life. Highly recommended.
Professional and supportive

Fady recently represented me in a legal matter during one of the most difficult periods of my life. From the onset, Fady was professional, supportive and reassured me that he would do all he could to ensure a positive outcome, which was achieved. Thank you to Fady and team for your hard work and support!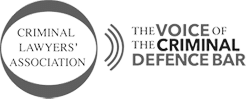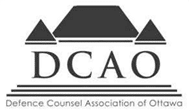 Defend Your Record.
Call, text, email, or chat. We answer 24/7 for emergencies.