Affordable Identity Theft
& Fraud Lawyers in Ottawa
As Ottawans move their lives increasingly online, like the rest of the world, identity theft is becoming more common.
This is where your personal information is used without your knowledge or consent – often from techniques like phishing (pretending to be someone you know).
Many people are unaware that it has happened until it is brought to their attention with unexplained financial activity, such as a credit card transaction that they don't recognize.
Whether or not someone takes money or something else from you, identity theft is a crime and there are actions you can take to stop it and have the alleged perpetrator prosecuted.
What type of information are identity thieves looking for?
Identity thieves are looking for an array of personal information that can help them access accounts and resources in your name.
This includes:
Online user names and passwords

Name, address and telephone numbers

Date of birth

Credit card numbers

Bank account details

PIN numbers

Birth certificate details

Passport number

Driver's licence

Social Insurance Number (SIN)
What should I do if I am a victim of identity theft in Ontario?
If you are a victim of identity theft in Ottawa, there are several sensible steps to take:
Firstly, be sure of what, if anything, has been lost or stolen – such as credit card transactions, bank withdrawals, ID cards, etc.

Report it to the appropriate institution – bank, credit card company, government agency, etc. and make sure that the appropriate cards, passport, etc. are cancelled, new ones issued, and you set up new PINs, etc.

The institution may report it to the police but you should also make a report of your identity theft to law enforcement; ask for a copy of the police report and provide a copy for any institution that might require it as proof.

Report your identity theft to the

Canadian Ant-Fraud Centre

(CAFC), which gathers information about identity theft and provides assistance to victims. 

Get a copy of your credit report from Equifax Canada and TransUnion Canada (the two main credit reporting agencies in Canada) and notify creditors of any suspicious activity such as accounts that you did not open. Also, have your account flagged with a "fraud warning" that will instruct creditors to contact you if any accounts are opened in your name.

Keep a record of your communications about the identity theft.
What can my information be used for if I am the victim of identity theft?
Your identity is your passport to many key resources.
Once someone takes your identity, they can use it to access any online or offline accounts that require no photo ID. For instance, they can:
Access funds in your existing bank accounts to withdraw or transfer

Open new bank accounts in your name

Make online purchases

Apply for loans or credit cards

Apply for social benefits

Rent accommodation

Divert your mail to their address

Change passwords, contact information etc. on your private accounts

Establish utility services such as water, internet, etc.
How can I leave myself susceptible to identity theft?
Everybody should be proactive in helping to prevent identity theft. This means taking precautions against it.
Risky activities include the following:
Having easily guessable online passwords that you never change

Posting personal information (like birthdays, mailing addresses, phone numbers, etc.) on social media sites

Not updating your anti-virus software regularly or disabling it

Sending financial information about yourself through insecure messaging apps or by email

Making payments online without checking security certificates

Not having good spam filters on your email
Of course, you can also leave yourself susceptible to identity theft offline as well as online by:
Leaving personal information, like credit card statements, etc. lying around on your desk at work

Giving out personal information over the phone

Not emptying your mailbox at home or suspending mail delivery when you're on vacation

Not reviewing financial statements carefully and regularly

Not following up on calls you receive saying that you have been approved for accounts you never applied for
Request Free Consultation
Affordable
Not everyone has an open checkbook to pay for unlimited hours of legal counsel. We said goodbye to the billable hour to make it more affordable for you.
Experienced Advice
With over 60 years of combined criminal defence experience between us, you can feel confident of receiving experienced counsel for the best way forward.
A top-quality defence
Mistakes in your defence can lead to lifelong consequences. We'll make sure you get a top-quality defence that gives you the best chance of clearing your name.
Do you need a lawyer for identity theft?
If you have a problem with identity theft where somebody steals money from your account or uses your credit card, the financial institution generally covers you for the losses without the need for a lawyer.
However, identity theft is a broad subject and fraudsters are ever-more clever in finding ways to rob your identity from you.
You may require a lawyer experienced in identity theft to help you track down the perpetrator and put a stop to it, particularly if you are not aware of the theft for some time. 
Sometimes, organizations are reluctant to take the action you request to protect your identity. You may have trouble reaching the right people in large organizations and may be asked to deal with customer service people with little experience in fraud. 
A letter from your lawyer can request sensitive information and help you pressurize them into taking the required action by stating your fraud protection rights.
If you suspect that you have been a victim of identity theft and require legal assistance, contact one of our lawyers for a free consultation.
Testimonials
Glowing Reviews From Our Clients
Amazing advice.

Fady took very good care of me, keeping my best interest in mind and supported me throughout the process. I am very thankful for his help and would absolutely recommend this office and specifically Mr. Mansour.
Excellent service

Excellent and precise communications skills. Very clear on what my position was, what the legal actions available were, and what his strategy would be to address the situation. And precise execution. He assured me of my rights and position every step of the way. Made me feel totally comfortable with my rights, and let me continue with my life. Highly recommended.
Professional and supportive

Fady recently represented me in a legal matter during one of the most difficult periods of my life. From the onset, Fady was professional, supportive and reassured me that he would do all he could to ensure a positive outcome, which was achieved. Thank you to Fady and team for your hard work and support!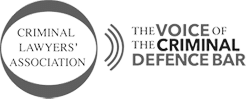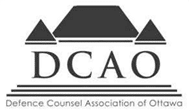 Defend Your Record.
Call, text, email, or chat. We answer 24/7 for emergencies.