Affordable Ottawa Stunt Driving Defence Lawyers
If you are caught driving way over the speed limit in Ontario, you will be hit with an immediate lengthy driving ban and other harsh punishments after stunt driving penalties were upgraded recently.

The latest changes to driving legislation further differentiate stunt driving from simple speeding. If you are caught and charged with stunt driving, you won't face a criminal charge, but you CAN go to jail.
Although most charges don't end up with jail time, a conviction can seriously impact your driving privileges and your finances. Many tickets are thrown out if challenged, so you can avoid the harsh penalties associated with stunt driving.
You need to take any traffic ticket seriously, but you don't have to simply accept the charge and plead guilty. The stunt-driving lawyers at Affordable Defence will listen to your story and build a case to challenge the prosecution's version of events.
If we cannot get your case dismissed or an acquittal at trial, we will endeavour to limit the consequences on your immediate future.
What is a stunt driving charge in Ontario?
Stunt driving is an offence against Ontario traffic laws, as stated in section 172(1) of the Highway Traffic Act.
In simple terms, stunt driving is a departure from the normal operation of a motor vehicle on the highway. The Act says this:
No person shall drive a motor vehicle on a roadway in a race or contest,

while performing a stunt or
on a bet or wager
Subsequent to recent changes, if you are caught exceeding the posted speed limit by more than 50km/h, you can receive a traffic ticket for stunt driving and your driver's licence will be suspended roadside for 30 days. Previously, this was seven days.
Driving more than 50km/h over the speed limit accounts for most of the tickets issued for stunt driving in Ottawa – but other alleged offences can also get you in trouble.
According to Ontario Regulation 455/07, being caught driving in the following manner on Ontario's roads may also trigger a stunt driving ticket:
Any indication of an intention to chase another vehicle
Going at a speed that is a marked departure from the lawful rate
Any indication that you are engaged in a competition
Driving without due care and attention or reasonable consideration for other drivers or that may endanger any person by,

outdistancing or attempting to outdistance one or more other motor vehicles while driving at a rate of speed that is a marked departure from the lawful rate of speed, or
repeatedly changing lanes close to other vehicles to cut through the ordinary flow of traffic while driving at a rate of speed that is a marked departure from the lawful rate of speed.
You don't have to drive at 50Km/h over the speed limit to land yourself in trouble. Driving at a speed that is a "marked departure" from the lawful rate is enough.
Some other driving behaviors that will flag the attention of the police are (amongst others):
Driving with a person in the trunk of your motor vehicle
Driving without sitting in the driver's seat
Driving to prevent another vehicle from passing
Spinning a vehicle or causing it to circle without control
What are the penalties for stunt driving?
If you are pulled over and charged with stunt driving, the extent of the penalties will largely depend on whether it is your first offense – or a repeat offence.
Regardless of that, you will lose your license at the roadside if you were doing 40 km/h or more over the limit on a road with a speed limit under 80 km/h or driving at 50 km/h or more over any speed limit.
The same applies if you are caught driving at 150 km/h or more anywhere (even on a highway with a speed limit of 110 km/h).
As well as the roadside loss of your license for 30 days, if you are found guilty, you could end up losing your license for up to two years for a first conviction or up to 10 years or even life for subsequent convictions.
Following is the full list of potential penalties for first, second and subsequent offences according to the Highway Traffic Act Ontario:
Request Free Consultation
What are legal defences for stunt driving offences in Ontario?
If you are issued with a stunt driving ticket in Ottawa, you will receive a summons to court to answer the charge.
At Affordable Defence, we can help you fight the charge and potentially escape the license suspension, demerit points and insurance hikes.
We will examine the officer's notes, investigate what happened and prepare your case for trial – in most cases, you won't even have to appear in court.
Generally, we will adopt one of the following defences for your case:
Factual innocence – you did not do what the police officer alleges
Rights breaches – the police officer violated your rights when issuing the ticket or the prosecution did not properly prepare the case for court
Court error – mistakes were made in court which could dismiss the charge on technical grounds
Our criminal defence team has considerable experience in defending tickets for all types of traffic offences, including stunt driving.
If you or a loved one has received a ticket for stunt driving in Ottawa, contact one of the experienced lawyers at Affordable Defence for a free initial consultation.
Affordable
Not everyone has an open checkbook to pay for unlimited hours of legal counsel. We said goodbye to the billable hour to make it more affordable for you.
Experienced Advice
With over 60 years of combined criminal defence experience between us, you can feel confident of receiving experienced counsel for the best way forward.
A top-quality defence
Mistakes in your defence can lead to lifelong consequences. We'll make sure you get a top-quality defence that gives you the best chance of clearing your name.
Testimonials
Glowing Reviews From Our Clients
Amazing advice.

Fady took very good care of me, keeping my best interest in mind and supported me throughout the process. I am very thankful for his help and would absolutely recommend this office and specifically Mr. Mansour.
Excellent service

Excellent and precise communications skills. Very clear on what my position was, what the legal actions available were, and what his strategy would be to address the situation. And precise execution. He assured me of my rights and position every step of the way. Made me feel totally comfortable with my rights, and let me continue with my life. Highly recommended.
Professional and supportive

Fady recently represented me in a legal matter during one of the most difficult periods of my life. From the onset, Fady was professional, supportive and reassured me that he would do all he could to ensure a positive outcome, which was achieved. Thank you to Fady and team for your hard work and support!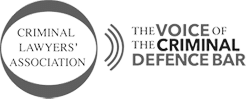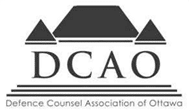 Defend Your Record.
Call, text, email, or chat. We answer 24/7 for emergencies.