Affordable Brockville Criminal Lawyers
Being arrested and charged with a crime may be the worst day of your life but it doesn't need to define the rest of your life.
Introduction
Affordable Criminal Defence Lawyers in Brockville
Everyone charged with a crime has a right to a defence. That means you have a chance to clear your name. 
We formed the Affordable Defence initiative because we believe that a high-quality, tenacious defence of your rights should not be a privilege reserved for the rich and famous.
Let us be your difference.
If you're charged with a serious criminal offence in Brockville, we can provide the experienced legal advice that can be the difference between a lifelong criminal record with jail time – or being able to resume your life.
It's stressful enough at this time without worrying about mounting bills. We make your defence affordable.
Let us be your difference as we fight the charges against you.
Request Free Consultation
Charged with a Criminal Offence in Brockville
Never forget that you're innocent until proven guilty beyond any reasonable doubt in the Ontario courts.  Facing the justice system alone or with inexperienced legal counsel can be scary,  intimidating, and will never leave you feeling innocent as you attempt to prepare for your case or appeal.
Most individuals will only get one chance to get it right when before a judge, and that is where Brockville's Affordable Defence team comes in.
Fady Mansour, Solomon Friedman, and Vanessa Garcia are highly experienced criminal defence lawyers in Brockville, Ontario that believe everyone deserves a powerful criminal defence to prove your innocence that doesn't come at the cost of a high-priced attorney with thousands in legal fees.
We are here to help you feel comfortable and at ease as we work through your criminal case to prove your innocence before the courts.
What are your rights when facing criminal charges in Brockville?
While it is important to know the law, which anyone can do by reading about it in books or online, it is also crucial to know your explicit circumstances, your personal criminal or non-criminal history and your priorities.
Our criminal defence team will take the time to get to know who you are and what your story is. We are not here to judge your past or make you feel bad, but to learn all of the details of your situation to better help fight your criminal case to the best of our ability using every avenue of the law possible. We are a compassionate criminal defence team that knows you haven't budgeted for the high expenses that comes with a criminal legal team.
We offer a free consultation to learn about you and your case, as well as flexible fee structures to meet most peoples budgets. Affordable Defence wants to give you peace of mind to focus on your case and future freedom.
All Canadians have many rights that are enshrined in the Canadian Charter of Rights and Freedoms that they are unaware of. The reality is that if you are caught in an altercation with the police, they typically will not remind you of these rights, so it is best to be aware of what they are.
Charter rights and arbitrary detention – Most individuals when approached by a police officer that wants to speak with you will typically comply and converse with the officer until the conversation has ended.
Most people are also unaware that the Canadian Charter of Rights and Freedoms affords everyone with protections that they are mostly unaware of. Section 9 of the Charter protects individuals from arbitrary detentions. Being "arbitrarily detained" would occur when the police, through any implicit request they make, forces you to stop and remain with them.
Sometimes the "detention" is not so obvious to the individual, and you may think you are NOT free to leave. The reality is, the police are only permitted to detain you when they have reasonable grounds to believe or suspect that you were engaged in some form of criminal activity.
If the police did not have the required grounds for the detention, then it would be considered illegal and any evidence presented can be excluded from the trial.
Charter rights, Highway Traffic Act, and your vehicle – It is quite common for Canadians to be pulled over by the police while in your vehicle, however, most people are unaware of what rights the police have to stop, question, and/or even search your vehicle.
No matter where you are or whose vehicle you are in, your charter rights will apply to you and any passengers in the vehicle. Here is a brief rundown of what you need to know when being pulled over.
First off, there are certain situations where the police should be able to legally investigate almost all vehicles. These would include: whether or not the vehicle belongs to the driver, whether or not the vehicle is properly insured, and whether or not the vehicle is in good working condition.
The reason why your charter rights do not cover these situations is that the Canadian government believes that driving is not a right but a privilege and the power to stop you comes from a separate piece of legislation known as the Highway Traffic Act.
The next part is important! The power of the Highway Traffic Act doesn't allow for an officer to pretend to pull you over for one of the reasons stated above only to find out it was because they "thought" you looked suspicious, were just "curious", or thought you might be taking part in a criminal act.
These would all be breaches of the Highway Traffic Act. Another note to remember is just because you were properly stopped for any of the correct reasons does not give the officer carte blanche to search your entire vehicle or person.
Section 8 of your Charter rights states that unless the police can demonstrate that they otherwise had reasonable grounds or authority to search your vehicle then they are breaching the Highway Traffic Act and can have the criminal case against you dismissed.
Charter rights and your home – When in your home you are the king of your domain and the police or any other law enforcement can only enter your place of residence lawfully under certain circumstances outlined in the Charter of Rights and Freedoms. When the police come on your property for the intent of communicating with you there is nothing illegal with the situation. Law enforcement officials are, however, not entitled to abuse this privilege to conduct what they would call a "sniff test", or coming to your residence for the sole purpose of seeing if there is any illegal activity going on when the officer does knock at your door. Also worth remembering, there is no obligation to answer the door when they do knock.
Second, you should remember that the officer is not allowed to enter your place of residence unless you have expressed permission in allowing them to enter. If you are not sure if you should allow them to enter then please, give us a call first!
The last note regarding your rights within your home is just because you have given a law enforcement officer the right to enter your home does not automatically grant them the ability to search your residence or personal possessions. A search in your home without a court-issued search warrant is a serious intrusion into your privacy and of your rights and freedoms.  If a law enforcement officer has started conducting an illegal search of your home without a search warrant, don't say anything else to them and contact us immediately.
Affordable Brockville Criminal Defence Team
If you have been charged with one of the following criminal offences, we can help: Assault & Threats, Criminal Driving, Domestic Violence, Drug Offences, DUI, Child Pornography, Murder/Homicide, white-collar crimes & fraud.
What we offer
Charges Defended
Impaired Driving
Don't end up with a criminal record for one honest mistake. We defend everything from breath test refusal to dangerous driving and over 80 charges. 
Violent Crime Defence
A mistake in the heat of the moment can change your life forever. We provide experienced counsel and prepare the best possible defence if you're accused of violent crime.
Drug Charge
If you've been arrested on suspicion of drug possession, drug production or drug trafficking, experienced representation is critical. We can defend you.
Firearm Charge Attorney
Firearms and weapons offences are a very technical area of law. Our experienced attorneys understand how to defend your name and prevent unnecessary jail time.

Fraud & White Collar Crime
Criminal fraud and other white-collar offences can be complex. A powerful defence from our white-collar crime lawyers can help prevent unnecessary jail time.
Sex Crime Defence
Whether you've been charged with sexual assault, voyeurism, or another sex crime, you are innocent until proven guilty. We'll prepare the defence you're entitled to.
Testimonials
Glowing Reviews From Our Clients
Amazing advice.

Fady took very good care of me, keeping my best interest in mind and supported me throughout the process. I am very thankful for his help and would absolutely recommend this office and specifically Mr. Mansour.
Excellent service

Excellent and precise communications skills. Very clear on what my position was, what the legal actions available were, and what his strategy would be to address the situation. And precise execution. He assured me of my rights and position every step of the way. Made me feel totally comfortable with my rights, and let me continue with my life. Highly recommended.
Professional and supportive

Fady recently represented me in a legal matter during one of the most difficult periods of my life. From the onset, Fady was professional, supportive and reassured me that he would do all he could to ensure a positive outcome, which was achieved. Thank you to Fady and team for your hard work and support!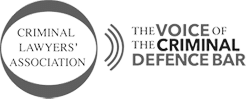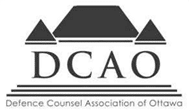 Method
Our Process
You come first at every move – and are kept informed of progress from our first meeting until the conclusion of your case. 
This is our three-step process:
We Listen to You
What have you been charged with? Why? What are the exact circumstances of your arrest and what has happened since? From here we can decide how we can assist in your case.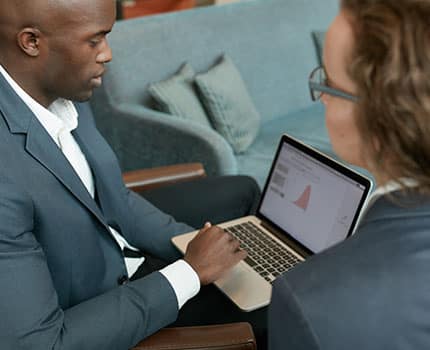 We Strategize with You
Once we understand the details of your case, we will discuss the best strategy for your defence – whether this is to push for case dismissal, acquittal at a trial, or plea bargaining.
We Defend You
This is where you leave it to us. We handle court appearances, pre-trial meetings, negotiations with judges and prosecution lawyers, as we work towards the most favorable solution for you.
Defend Your Record.
Call, text, email, or chat. We answer 24/7 for emergencies.