Affordable Ottawa Firearm & Weapon Charge Lawyers
Whether you've been charged with a stand-alone firearms offence or it is connected to another alleged crime, handling it alone is not an option.
Cases are often highly technical and demand careful analysis from lawyers experienced in firearms charges.
With such severe penalties (possibly including jail time), it is no time to gamble on your future.
Experienced legal representation provides the best possible chance of escaping a criminal conviction and acts as a calming influence at this stressful time.
Whether you've been charged for the first time with possession of a handgun or you've illegally used a firearm in a crime, you are entitled to a defence and to prove your innocence.
Powerful Defence for Firearm Charges in Ottawa
We will help you:
Analyze the evidence against you for any weaknesses

Build a powerful defence

Push for case dismissal, acquittal at trial, or reduced charges
Our comprehensive knowledge of the gun law regime in Canada is fundamental to your strongest possible defence.
Solomon Friedman, is a local authority on the matter, speaking and writing regularly about firearms law in Ottawa.
What are the firearms laws in Canada?
In Canada, gun ownership laws are not as liberal as in the U.S. but there are many lawful gun owners and collectors in the country.
The relevant laws and penalties are laid out in the Criminal Code and the Firearms Act (1995), The latter covers:
Firearms

Cross-bows

Prohibited weapons

Restricted weapons

Prohibited devices

Ammunition 
Gun ownership is heavily regulated in Canada and a gun registry was established in 2002 to maintain control.
According to the Criminal Code, prohibited firearms are:
Handguns with a barrel "equal to or less than 105mm in length", or designed to utilize .25 or .32 caliber ammunition

Any firearm which is a rifle or a shotgun less than 660mm in length or with a barrel less than 457mm in length

Any automatic firearm that has not been "altered to discharge only one projectile with one pressure of the trigger" 
These firearms rules apply to everyone except police officers and other exempt categories.
If you owned a registered firearm that became prohibited when the firearms act was initiated, you may still legally possess that firearm.
Examples of firearm charges in Ontario
Many Canadians face a lack of understanding by the law enforcement authorities (including the police) of firearms laws. 
In these cases., a firearms charge is relatively simple to defend for any experienced lawyer.
However, most firearms charges are more challenging.
Some examples of common firearms offences in Ottawa include:
Unauthorized possession (unregistered firearms)

Failure to report a lost firearm

Failure to report finding a firearm that does not belong to you

Improper storage of firearms

Transporting firearms without authorization from the Chief Firearms Officer 
The most common of all firearms charges is illegal possession. You must have a license for your firearm and, if it is restricted, a registration certificate too.
More serious cases involving firearms include:
Trafficking – transferring possession of a firearm, weapon or ammunition to someone not authorized to possess it 

Illegal use of a firearm – such as pointing a firearm or carrying a concealed weapon

Use of a firearm in a burglary, assault, or other serious crime – a standalone charge applying to anyone using a firearm, whether it results in bodily harm or not
What are the penalties for a firearm conviction in Ottawa?
The main concern with firearms charges is the perceived risks posed to public safety.
If you do not exercise enough care or take reasonable precautions for the safety of others while owning, using, storing, or transporting firearms or ammunition, the consequences are serious.
Your case can be treated as a "hybrid offence", meaning that it can be either a summary charge or an indictable charge, depending on the level of perceived risk to public safety.
Being found guilty for the first time of a "non-severe" firearms offence will generally mean:
Six months to five years in prison 

A $5,000 fine 
For more severe offences, you can expect:
A minimum prison sentence of six months to 2-3 years (up to 10 years maximum)

A $5,000 fine 
Repeat offenders will face more severe penalties.
Request Free Consultation
Affordable
Not everyone has an open checkbook to pay for unlimited hours of legal counsel. We said goodbye to the billable hour to make it more affordable for you.
Experienced Advice
With over 60 years of combined criminal defence experience between us, you can feel confident of receiving experienced counsel for the best way forward.
A top-quality defence
Mistakes in your defence can lead to lifelong consequences. We'll make sure you get a top-quality defence that gives you the best chance of clearing your name.
Firearm Charges: How we will defend you
With such devastating consequences for a conviction, you need the best possible defence.
We have defended over 100 people accused of firearm charges involving weapons and ammunition.
Charges range from improper storage to more serious crimes involving illegal use of firearms.
Many of these individuals had legal rights to possess firearms and we were able to successfully challenge the evidence, based on:
Charter rights arguments 

The methods used to search your premises
The complex nature of most firearms charges makes it essential to engage the necessary legal experience to work on building the best possible defence for your case.
Testimonials
Glowing Reviews From Our Clients
Amazing advice.

Fady took very good care of me, keeping my best interest in mind and supported me throughout the process. I am very thankful for his help and would absolutely recommend this office and specifically Mr. Mansour.
Excellent service

Excellent and precise communications skills. Very clear on what my position was, what the legal actions available were, and what his strategy would be to address the situation. And precise execution. He assured me of my rights and position every step of the way. Made me feel totally comfortable with my rights, and let me continue with my life. Highly recommended.
Professional and supportive

Fady recently represented me in a legal matter during one of the most difficult periods of my life. From the onset, Fady was professional, supportive and reassured me that he would do all he could to ensure a positive outcome, which was achieved. Thank you to Fady and team for your hard work and support!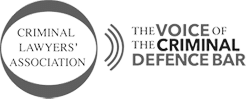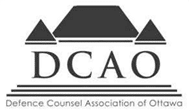 Defend Your Record.
Call, text, email, or chat. We answer 24/7 for emergencies.