What we offer
Ottawa Charges Defended
Impaired Driving
Don't end up with a criminal record for one honest mistake. We defend everything from breath test refusal to dangerous driving and over 80 charges. 
Violent Crime Defence
A mistake in the heat of the moment can change your life forever. We provide experienced counsel and prepare the best possible defence if you're accused of violent crime.
Drug Charge
If you've been arrested on suspicion of drug possession, drug production or drug trafficking, experienced representation is critical. We can defend you.
Firearm Charge
Firearms and weapons offences are a very technical area of law. Our experienced attorneys understand how to defend your name and prevent unnecessary jail time.

Fraud & White Collar Crime
Criminal fraud and other white-collar offences can be complex. A powerful defence from our white-collar crime lawyers can help prevent unnecessary jail time.
Sex Crime Defence
Whether you've been charged with sexual assault, voyeurism, or another sex crime, you are innocent until proven guilty. We'll prepare the defence you're entitled to.
Testimonials
Glowing Reviews From Our Clients
Amazing advice.

Fady took very good care of me, keeping my best interest in mind and supported me throughout the process. I am very thankful for his help and would absolutely recommend this office and specifically Mr. Mansour.
Excellent service

Excellent and precise communications skills. Very clear on what my position was, what the legal actions available were, and what his strategy would be to address the situation. And precise execution. He assured me of my rights and position every step of the way. Made me feel totally comfortable with my rights, and let me continue with my life. Highly recommended.
Professional and supportive

Fady recently represented me in a legal matter during one of the most difficult periods of my life. From the onset, Fady was professional, supportive and reassured me that he would do all he could to ensure a positive outcome, which was achieved. Thank you to Fady and team for your hard work and support!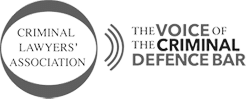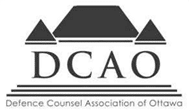 Defend Your Record.
Call, text, email, or chat. We answer 24/7 for emergencies.