Affordable Ottawa Sexual Assault Lawyers
The serious nature of sexual assault charges makes it crucial to consult an experienced sex crime lawyer in Ottawa as soon as possible after you are arrested.
Not only are the penalties for a conviction extremely serious, but there are long-term consequences for your reputation at stake. 
Even wrongful accusations and charges can put extreme stress on relationships and family life.
Powerful Defence for Sexual Assault Offences in Ottawa
We will help you understand your charge and start considering the evidence against you.
If you are innocent, the claims against you have been fabricated, or the evidence against you is weak, we have every chance of building a strong defence.
Our priorities will be to:
Identify weaknesses in the case against you

Seek case dismissal so that it never goes to trial

Defend your name vigorously if it does go to court
What is sexual assault?
The fundamental charge of sexual assault is for non-consensual touching of a sexual nature. The key things to bear in mind are the term "consent" and whether the "sexual integrity" of the complainant is violated. This is an extremely complex area where mistakes can happen. There can be a genuine misunderstanding about consent.
While many people may rush to judgment, the truth is often considerably more complex. For both the victim of an alleged assault and for the accused, emotions run high and claims are difficult to prove and often difficult to defend against. The situation is made even more complex when the allegations from the alleged victim concern an event that took place many years ago.
Piecing together historical or recent events requires a sophisticated and experienced lawyer. We will help you go through the events, closely examine the evidence, and start to build your defence.
Examples of sexual assault charges in Ottawa
With sexual assault charges, there are numerous things to consider, such as:
The part of the body that was touched

The circumstances of the alleged offence 

The motive of the accused

The behaviour of each party involved
A charge of sexual assault encompasses a wide area of behaviour, with differing degrees of gravity. 
It can range from fondling and unwanted touching of a sexual nature to rape. All such offences are considered sexual assault crimes in Canada.
What are the penalties for sexual assault?
If your case goes to trial before a judge or jury, it is likely that you will have already experienced some negative effects of a sexual assault charge.
The damage to relationships, family life, and reputation often start with accusations against you.
If you are convicted of sexual assault in Ottawa, there are other serious and far-reaching punishments according to Canadian law:
A maximum of 10 years in prison for a simple charge

A possible requirement to submit a DNA sample

Registry on a sexual-offenders database

A possible requirement for regular reporting to authorities

Possible monitoring for the rest of your life
Aggravating factors include:
The age of the victim at the time of the offence (more serious if under 16)

The use of a weapon or an imitation weapon

Threats of bodily harm or causing bodily harm to the victim
In cases where such factors or a previous criminal conviction are present, there will be harsher penalties, with mandatory minimum sentences and higher maximum penalties applied.
A charge of aggravated sexual assault includes potential penalties up to life imprisonment in the most serious cases.
Note that the Sex Offender Information Registration Act (SOIRA) was established to protect the general public from convicted sex offenders and to help police inculpate or eliminate previous offenders from other crimes.
Request Free Consultation
Affordable
Not everyone has an open checkbook to pay for unlimited hours of legal counsel. We said goodbye to the billable hour to make it more affordable for you.
Experienced Advice
With over 60 years of combined criminal defence experience between us, you can feel confident of receiving experienced counsel for the best way forward.
A top-quality defence
Mistakes in your defence can lead to lifelong consequences. We'll make sure you get a top-quality defence that gives you the best chance of clearing your name.
Sexual Assault: How we will defend you
Sexual assault cases are rarely simple to prove or to defend against because:
The defendant and the complainant are often the only two witnesses 

The two versions of events may be very different – "he said/she said"

There may be complicated medical and DNA evidence to consider

The defendant may deny that the incident ever happened

The quality of witness defence or credibility of their evidence may be brought into question

The defendant may believe reasonable steps were taken to ensure that consent was granted

Drugs or alcohol may have been used before the alleged assault
The complexities mean that a successful defence requires an in-depth understanding of the specific laws and rules that apply to sexual assault charges, and considerable experience in defending them.
A skilled lawyer will be able to vigorously defend your Charter rights and attempt to limit the damaging effects on your future.
The Crown prosecution needs to prove guilt beyond a reasonable doubt and this is rarely straightforward. 
Your defence may also be challenging. 
However, an experienced sexual assault lawyer will provide your best opportunity of avoiding the serious consequences of a conviction.
Testimonials
Glowing Reviews From Our Clients
Amazing advice.

Fady took very good care of me, keeping my best interest in mind and supported me throughout the process. I am very thankful for his help and would absolutely recommend this office and specifically Mr. Mansour.
Excellent service

Excellent and precise communications skills. Very clear on what my position was, what the legal actions available were, and what his strategy would be to address the situation. And precise execution. He assured me of my rights and position every step of the way. Made me feel totally comfortable with my rights, and let me continue with my life. Highly recommended.
Professional and supportive

Fady recently represented me in a legal matter during one of the most difficult periods of my life. From the onset, Fady was professional, supportive and reassured me that he would do all he could to ensure a positive outcome, which was achieved. Thank you to Fady and team for your hard work and support!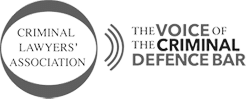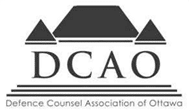 Defend Your Record.
Call, text, email, or chat. We answer 24/7 for emergencies.