Affordable Ottawa Child Pornography Defence Lawyers
Canada has extremely strict laws regarding child pornography and obscene material. Canadian laws are particularly onerous, due not only to our mandatory minimum sentences of imprisonment, but also the extremely broad definition of "child pornography" in the Criminal Code.
Individuals charged with child pornography offences often find themselves in legal, personal and financial turmoil. Often, "no-knock" search warrants are conducted, during which armed officers enter an individual's home without warning.
The successful defence of these charges requires a multi-prong approach: comprehensive legal advocacy combined with technical computer knowledge and a sound understanding of the forensic examination processes used by police and prosecutors.
A powerful defence
Our lawyers in Ottawa handle sex crime defence by focusing on all aspects of the needs of the accused: personal, professional and legal. Call us at 613-223-4089 in Ottawa or toll free at 613-223-4089, or contact us online to book a FREE consultation.
Request Free Consultation
Affordable
Not everyone has an open checkbook to pay for unlimited hours of legal counsel. We said goodbye to the billable hour to make it more affordable for you.
Experienced Advice
With over 60 years of combined criminal defence experience between us, you can feel confident of receiving experienced counsel for the best way forward.
A top-quality defence
Mistakes in your defence can lead to lifelong consequences. We'll make sure you get a top-quality defence that gives you the best chance of clearing your name.
Testimonials
Glowing Reviews From Our Clients
Amazing advice.

Fady took very good care of me, keeping my best interest in mind and supported me throughout the process. I am very thankful for his help and would absolutely recommend this office and specifically Mr. Mansour.
Excellent service

Excellent and precise communications skills. Very clear on what my position was, what the legal actions available were, and what his strategy would be to address the situation. And precise execution. He assured me of my rights and position every step of the way. Made me feel totally comfortable with my rights, and let me continue with my life. Highly recommended.
Professional and supportive

Fady recently represented me in a legal matter during one of the most difficult periods of my life. From the onset, Fady was professional, supportive and reassured me that he would do all he could to ensure a positive outcome, which was achieved. Thank you to Fady and team for your hard work and support!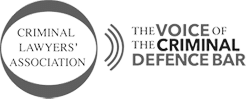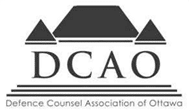 Defend Your Record.
Call, text, email, or chat. We answer 24/7 for emergencies.