Affordable Ottawa Drug Charge Lawyers
If you're convicted of a drug offence in Ottawa, the harsh potential penalties mean that your best chance of avoiding life-changing consequences is to find an experienced lawyer to defend you.
Drug laws are strict across Canada, and charges often carry mandatory minimum sentences. A conviction can lead to imprisonment. 
These are outlined in the Controlled Drugs and Substances Act (CDSA).
The life long criminal record you have can have far-reaching consequences for your future.
However, no matter how bad the evidence against you seems, a skilled lawyer will always give you a good fighting chance of avoiding these.
The types of drug offences we can help you with include:
Each of these can be serious criminal offences, depending on the drug in question. Each type of charge can become extremely complex and technical. 
However, the burden of proof on the Crown prosecution is high, and you still have hope if you are charged.
We'll help you understand your charge(s) and prepare a strong defence with the confidence that you can escape a conviction.
Request Free Consultation
Affordable
Not everyone has an open checkbook to pay for unlimited hours of legal counsel. We said goodbye to the billable hour to make it more affordable for you.
Experienced Advice
With over 60 years of combined criminal defence experience between us, you can feel confident of receiving experienced counsel for the best way forward.
A top-quality defence
Mistakes in your defence can lead to lifelong consequences. We'll make sure you get a top-quality defence that gives you the best chance of clearing your name.
Powerful Defence for Drug Offence Charges in Ottawa
Drug possession
Drug possession charges range from simple possession of marijuana to possession of a Schedule I drug like cocaine, heroin, etc.
Possession of a drug for personal use is a lesser offence to possession of a drug for the purpose of trafficking.
Regardless of the seriousness of the charges, an unwanted criminal record could affect your employment and career prospects, your immigration status, your ability to travel, and other areas of your life. 
That's why these charges must be defended vigorously and your rights fought for.
Crown evidence is often based on:
Surveillance 

Wiretaps

Search warrants
We may make a constitutional argument, such as:
Arbitrary detention

illegal search and seizure

Other rights breached by the actions of authorities
Our lawyers are experienced in defending drug charges. They will help you examine the process taken by law enforcement officers and all the evidence against you.
In some cases, we've even had key drug evidence excluded from a trial, making it impossible for the prosecution to secure a conviction.
Other times, we identify ways to weaken the Crown prosecution case or have the charges excluded on constitutional grounds.
Drug trafficking
Even if the evidence against you is overwhelming, people charged with drug trafficking have rights that must be defended and are innocent until proven guilty.
Drug trafficking is a broad term that can include the following drug-related activities:
Selling

Transporting

Administering

Transferring

Giving (even for free)

Sending

Delivering
These can be complex cases to handle because the Crown does not need to prove either of the following:
The substance in question was a drug (it is enough to present it as a drug)

You made a profit from the trafficking
To anyone charged with trafficking. It may seem like a hopeless case to defend. However, our skilled drug trafficking charge lawyers are used to finding inconsistencies or errors by police officers in following due process.
The evidence may not be as watertight as the police officers make out.
This is your best chance of escaping a conviction.
Drug production
Drug production can include any of the following drug-related activities:
Synthesizing drugs

Manufacturing (e.g. cooking) 

Using any method that alters the physical or chemical qualities of a substance

Harvesting drugs

Cultivating or growing the substance that the drug can be derived or extracted from
Punishments are extremely harsh, ranging from three years to life imprisonment. 
If you are arrested and charged with drug production, your first thought should be to hire a lawyer skilled in defending drug charges. With the complex nature of these cases, mistakes are often made by the prosecution. We are adept at picking up on these mistakes and defending your name.
To give yourself the best possible chance of escaping the harsh consequences of a drug charge conviction, speak to one of our lawyers in Ottawa during a free consultation today.
Testimonials
Glowing Reviews From Our Clients
Amazing advice.

Fady took very good care of me, keeping my best interest in mind and supported me throughout the process. I am very thankful for his help and would absolutely recommend this office and specifically Mr. Mansour.
Excellent service

Excellent and precise communications skills. Very clear on what my position was, what the legal actions available were, and what his strategy would be to address the situation. And precise execution. He assured me of my rights and position every step of the way. Made me feel totally comfortable with my rights, and let me continue with my life. Highly recommended.
Professional and supportive

Fady recently represented me in a legal matter during one of the most difficult periods of my life. From the onset, Fady was professional, supportive and reassured me that he would do all he could to ensure a positive outcome, which was achieved. Thank you to Fady and team for your hard work and support!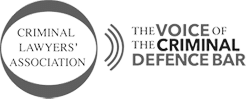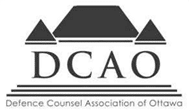 Defend Your Record.
Call, text, email, or chat. We answer 24/7 for emergencies.