Affordable Robbery & Theft Lawyers in Ottawa
Robbery and theft are sometimes used interchangeably but they are separate offences carrying different punishments and requiring specialist defence strategies.
Both crimes involve taking other people's property but it is the manner of this act that determines whether it is theft or robbery.
Robbery is considered the more serious of the two because, in simple terms, it involves force such as the use of a weapon or threats. Theft involves no use of force.
Whether you have been charged with robbery or theft, it is a serious charge that requires a serious defence.
The theft and robbery lawyers at Affordable Defence will advise you of your legal options and, if necessary, start building a defence that targets your best interests.
Request Free Consultation
Affordable
Not everyone has an open checkbook to pay for unlimited hours of legal counsel. We said goodbye to the billable hour to make it more affordable for you.
Experienced Advice
With over 60 years of combined criminal defence experience between us, you can feel confident of receiving experienced counsel for the best way forward.
A top-quality defence
Mistakes in your defence can lead to lifelong consequences. We'll make sure you get a top-quality defence that gives you the best chance of clearing your name.
Powerful Defence for Robbery & Theft Charges in Ottawa
What is regarded as theft in Ontario?
Theft is taking something unlawfully and without permission from another person. This is usually money or property but can also be the theft of a person's identity.
The Canadian Criminal Code outlines the offence as follows:
322(1) Every one commits theft who fraudulently and without colour of right takes, or fraudulently and without colour of right converts to his use or to the use of another person, anything, whether animate or inanimate, with intent
to deprive, temporarily or absolutely, the owner of it, or a person who has a special property or interest in it, of the thing or of his property or interest in it;
to pledge it or deposit it as security;
to part with it under a condition with respect to its return that the person who parts with it may be unable to perform; or
to deal with it in such a manner that it cannot be restored in the condition in which it was at the time it was taken or converted.
Some common examples of theft include the theft of motor vehicles and shoplifting.
There are two distinct categories of theft that dictate how an alleged crime is handled by the justice system in Ontario:
Theft under $5,000

Theft over $5,000
What is the difference between theft and fraud?
Fraud is slightly different from simple theft because it usually involves taking somebody else's money or property using some form of deceit, dishonesty or deception.
Taking money through a fraudulent online scheme or by using someone else's credit card are increasingly common forms of fraud.
How will a charge and conviction for theft over $5000 impact you?
Theft of any value of property is an indictable offense but theft of property over the value of $5,000 carries substantially more serious penalties than theft under $5,000.
Section 334 of the Criminal Code sets out the penalties for theft as follows:
334 Except where otherwise provided by law, every one who commits theft
if the property stolen is a testamentary instrument or the value of what is stolen is more than $5,000, is guilty of

an indictable offence and liable to imprisonment for a term of not more than 10 years, or

an offence punishable on summary conviction; or
if the value of what is stolen is not more than $5,000, is guilty

of an indictable offence and is liable to imprisonment for a term not exceeding two years, or

of an offence punishable on summary conviction.
A conviction for theft over the value of $5,000 could lead to a prison term of up to 10 years. 
Depending on the circumstances of the alleged theft, you may require a bail hearing to secure your freedom while the justice system processes your charge.
The lawyers at Affordable Defence will do everything we can to secure your release on bail with the least restrictive conditions.
We will then begin work on your defence, liasing with the prosecution and examining all the evidence against you.
Are the penalties the same for first-time offenders of theft?
If you have no previous convictions, it is generally more straightforward to secure a lighter sentence if you are convicted.
Instead of a jail term, for instance, we may be able to convince the court that you should serve your time in the community.
Will you have a criminal record for theft?
If you are convicted of theft over $5,000, it is highly likely that you will have a criminal record, though we will do our best to convince the court to consider other options.
As well as the immediate penalties you face, a lifelong criminal record may impact future employment, immigration status, travel freedoms, and so on.
For theft under $5,000, depending on the circumstances of your case, we may be able to explore alternative sentencing options.
What is regarded as robbery in Ontario?
In simple terms, robbery is theft with violence, the threat of violence, or the use of a weapon. 
While this frequently means a deadly weapon like a gun or knife, the use of any weapon to threaten an individual during a theft of property could attract a robbery charge 
According to Section 334 of the Criminal Code:
343 Every one commits robbery who:
steals, and for the purpose of extorting whatever is stolen or to prevent or overcome resistance to the stealing, uses violence or threats of violence to a person or property;
steals from any person and, at the time he steals or immediately before or immediately thereafter, wounds, beats, strikes or uses any personal violence to that person;
assaults any person with the intent to steal from him; or
steals from any person while armed with an offensive weapon or imitation thereof. R.S., c. C-34, s. 302.
The most common type of robbery in Ontario is a "break and enter" into a home or business.
What are the penalties for robbery with a firearm in Ontario?
Robbery is an indictable offence that can include mandatory minimum sentences in certain circumstances.
For instance, robbery with the use of a firearm carries a minimum sentence of four years in prison and, if committed for the benefit of, at the direction of or in association with a criminal organization, it carries a five-year minimum term.
Judges can exert little discretion when sentencing someone for robbery when minimum penalties apply.
The maximum sentence for robbery is life imprisonment.
What are possible defences for theft and robbery?
We will begin your defence against a charge of theft or robbery with a thorough review of the circumstances and evidence in your case.
Your defence will often hinge on the actions of the police during their investigation and your arrest. 
If evidence was obtained without due attention to your search and seizure rights or your Charter rights were not observed, the evidence gathered may be inadmissible in court. This can often devastate the prosecution's case against you and charges may be dismissed.
Other potential areas of weakness for the prosecution may be:
Your own statements – if the prosecution is relying on your statements, their case will be severely weakened if these statements were incorrectly obtained.

The accuracy of witness statements – if the witness's version of events can be called into question, it will weaken the case against you.

Possession of the property – there could be other legitimate reasons why you possess the property in question, i.e. there was no robbery or theft.

The validity of surveillance footage – if the prosecution's case relies on video footage, this may be called into question.
If the evidence against you is particularly strong, our approach will be to mitigate the consequences you face. 
For instance, for robbery charges, we may focus on getting the weapons charge removed so that the alleged crime can be treated as theft. This will provide more flexibility with sentencing.
The first step in building your defence is a free case evaluation with an Affordable Defence lawyer.
Testimonials
Glowing Reviews From Our Clients
Amazing advice.

Fady took very good care of me, keeping my best interest in mind and supported me throughout the process. I am very thankful for his help and would absolutely recommend this office and specifically Mr. Mansour.
Excellent service

Excellent and precise communications skills. Very clear on what my position was, what the legal actions available were, and what his strategy would be to address the situation. And precise execution. He assured me of my rights and position every step of the way. Made me feel totally comfortable with my rights, and let me continue with my life. Highly recommended.
Professional and supportive

Fady recently represented me in a legal matter during one of the most difficult periods of my life. From the onset, Fady was professional, supportive and reassured me that he would do all he could to ensure a positive outcome, which was achieved. Thank you to Fady and team for your hard work and support!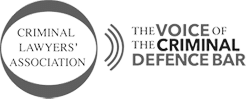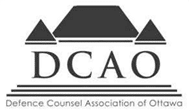 Defend Your Record.
Call, text, email, or chat. We answer 24/7 for emergencies.