Affordable Assault With A Weapon Lawyers in Ottawa
A charge of assault with a weapon is treated very seriously by the criminal courts in Ontario and the consequences are more severe than with common assault.
Because weapons can cause serious injury or death, the justice system clamps down hard on anyone accused of wrongdoing with a weapon, such as a firearm. The charge may be prosecuted as an indictable offence and result in serious jail time for a conviction.
To successfully defend a charge of assault with a weapon in Ottawa, you'll likely need the assistance of an experienced criminal defence lawyer who understands the system here and has the legal defence skills to limit the consequences for your future.
What is assault with a weapon?
Section 267 of the Criminal Code of Canada deals with the charge of assault with a weapon, which is considered a mid-range assault, i.e., more serious than common assault but a less serious offence than aggravated assault.
The Criminal Code states that anyone who carries, uses, or threatens to use a weapon or an imitation thereof, is found guilty.
According to the provisions of the Code, the prosecution needs to prove beyond a reasonable doubt the following to secure a conviction of assault with a weapon:
The defendant intentionally applied force to a person without their consent, or
The defendant attempted to apply force with an act or gesture that caused the person to believe that an assault would take place, or
The defendant accosted or impeded another person while openly wearing a real or imitation weapon.
Additionally, the prosecution must prove that the defendant carried, used or threatened to use a real or imitation weapon.
What is considered a weapon in Ontario?
A weapon is defined in the Criminal Code as anything designed, intended or used to cause injury, death, intimidation or a threat.
This can include a wide variety of objects and even living beings (like a dog) if used in a certain way.
How is an assault with a weapon charge investigated in Ontario?
To begin the process of filing an assault with a weapon charge, a complaint is usually made to the police, often by the victim of the alleged assault or a relative of the victim.
The Toronto police will request a written statement from the complainant/witness and launch a thorough investigation into the matter, including interviewing anyone who witnessed the alleged assault, obtaining medical reports of the victim and reviewing video footage if available.
The police will seize the weapon and arrest the individual suspected of carrying out the assault — or issue a warrant for the individual's arrest if that's not possible.
A "disclosure package" of evidence will be provided to the Crown Prosecutor. This should be reviewed by an experienced criminal defence lawyer as soon as possible so that a credible defence of the charge(s) can begin.
Bail process/conditions for an assault with a weapon charge
Because assault with a weapon is a serious criminal charge, the police will generally not release the suspect and even a bail hearing may not result in a favorable outcome.
There is usually a period in custody of up to 24 hours, followed by a formal bail hearing at the courthouse, at which the terms of release (if appropriate) will be decided.
During this period, loved ones cannot contact the suspect and a lawyer is the only person able to learn his/her whereabouts and conduct communications. At this stage, an experienced criminal defence lawyer can begin the legal processes and start work on both securing bail and defending the charges.
Part of this process is discussing the charges with the prosecutor and negotiating for the suspect's release. If a bail hearing is required, the judge will consider whether detention is necessary to secure the defendant's attendance in court or to protect the public or the credibility of the criminal justice system.
Bail conditions in Ontario
If the suspect is released, restrictive conditions are likely to be ordered by a judge because of the grave nature of the alleged crime. These conditions may include refraining from:
Interacting with the alleged victim
Attending the alleged victim's home or place of work
Leaving home
Staying out beyond a certain time
Breaking any laws
Using drugs or alcohol
Visiting certain places
Travelling
As your criminal defence lawyer, we will work to secure your release with the least stringent conditions possible — either through negotiations with the prosecutor or at court in front of a judge.
If a defendant's release is arranged, a cash deposit may be required to activate the agreement.
Penalties for an assault with a weapon charge in Ontario
An assault with a weapon charge is known as a "hybrid offence" and the decision of how to proceed with a prosecution depends on the circumstances of the case.
Anyone charged with assault with a weapon in Ontario can face an indictment with the potential for 10 years in prison. Less serious cases will be treated as summary offences but even these carry the potential for two years (less a day) of imprisonment.
Certain aggravating factors will increase the likelihood of jail time, including any offence that is:
Committed in a domestic situation
Committed while released on bail
Committed in connection with a criminal organization
Connected with the use of a prohibited firearm
Committed by a non-resident of Canada
The resulting criminal record from a conviction can also create future problems with employment, housing, travel, child custody and immigration status.
Our seasoned defence lawyers will work hard to limit the consequences for you and your future.
What is the best defence to an assault with a weapon charge?
The burden of proof is high for the prosecution in an assault with a weapon case. Several possible defences to the charge include the following:
Factual innocence: the facts and the evidence do not support the defendant causing the assault because of mistaken identity, no assault occurring or no weapon being used.
Self-defence: the assault was committed to defend against an attacker (though to use this defence, the assault must be proportional to the threat).
Defence of someone else: reasonable force was used to defend someone else against an attacker.
Defence of property: Reasonable force was used to defend one's property.
Violation of Charter rights: the police failed to uphold the individual's rights as outlined by the Canadian Charter of Rights and Freedoms.
An assault with a weapon charge can be successfully defended but often require serious representation to do so.
If you have been arrested and charged with this or any other criminal offence in the Ottawa area, contact an experienced criminal lawyer at Affordable Defence for a free case evaluation.
Request Free Consultation
Solomon Friedman – Firearms Advocate
As a sportsman, target shooter and firearms advocate, Solomon is uniquely positioned to understand the issues faced by firearms owners.
Solomon attended the University of Ottawa, Faculty of Common Law, where he graduated magna cum laude. Upon graduation, he was selected to clerk at the Supreme Court of Canada for the Honourable Mr. Justice Morris Fish. He is called to the Bar of Ontario.
Solomon has represented his clients at trial before the Ontario Court of Justice and the Ontario Superior Court of Justice. He uses his experience, together with his talent for effective written advocacy, to create persuasive and innovative legal arguments, both at trial and on appeal.
Solomon writes widely on topics related to criminal law and appears often in the media – print, television and radio – to discuss high-profile cases and new developments in the law. His opinion and feature articles have appeared in newspapers across the country, including the National Post, the Montreal Gazette and the Ottawa Citizen. He is a regular contributor to the Citizen's bi-weekly column on legal rights and criminal law, entitled "Right to Know."
Solomon has also testified regarding firearms law before Standing Committees at both the House of Commons and the Senate of Canada.
While at law school, Solomon was the recipient of the prize for the highest grade in the Advanced Criminal Procedure course. He also had the distinction of receiving the Law Society of Upper Canada Award for Outstanding Achievement in Legal Studies, the Osgoode Society Prize for Canadian Legal History and the Law Foundation of Ontario Award for academic excellence. In addition to obtaining the University of Ottawa Merit Scholarship for each of his years of study at law school, Solomon was also awarded the Catherine Helen Maclean Upper Year Award for his academic achievement and class standing.
Solomon is a member of the following professional organizations: Criminal Lawyers' Association, County of Carleton Law Association, Ontario Bar Association, Defence Counsel Association of Ottawa and the National Association of Criminal Defence Lawyers.
Solomon is one of the managing lawyers at The Affordable Defence initiative. Solomon Friedman also manages the "Firearms Law" website.
For more information, please contact us directly for a free consultation. For additional information, consider the book below, co-authored by Solomon Friedman & Fady Mansour.
Annotated Firearms Act & Related Legislation, 5th Edition
This comprehensive guide to firearms legislation in Canada provides you with a fully annotated version of the Firearms Act, Part III and other related sections of the Criminal Code, and relevant provisions of the National Defence Act and the Youth Criminal Justice Act.
Publication Language: English
Affordable
Not everyone has an open checkbook to pay for unlimited hours of legal counsel. We said goodbye to the billable hour to make it more affordable for you.
Experienced Advice
With over 60 years of combined criminal defence experience between us, you can feel confident of receiving experienced counsel for the best way forward.
A top-quality defence
Mistakes in your defence can lead to lifelong consequences. We'll make sure you get a top-quality defence that gives you the best chance of clearing your name.
Firearm Charges: How we will defend you
With such devastating consequences for a conviction, you need the best possible defence.
We have defended over 100 people accused of firearm charges involving weapons and ammunition.
Charges range from improper storage to more serious crimes involving illegal use of firearms.
Many of these individuals had legal rights to possess firearms and we were able to successfully challenge the evidence, based on:
Charter rights arguments 

The methods used to search your premises
The complex nature of most firearms charges makes it essential to engage the necessary legal experience to work on building the best possible defence for your case.
Testimonials
Glowing Reviews From Our Clients
Amazing advice.

Fady took very good care of me, keeping my best interest in mind and supported me throughout the process. I am very thankful for his help and would absolutely recommend this office and specifically Mr. Mansour.
Excellent service

Excellent and precise communications skills. Very clear on what my position was, what the legal actions available were, and what his strategy would be to address the situation. And precise execution. He assured me of my rights and position every step of the way. Made me feel totally comfortable with my rights, and let me continue with my life. Highly recommended.
Professional and supportive

Fady recently represented me in a legal matter during one of the most difficult periods of my life. From the onset, Fady was professional, supportive and reassured me that he would do all he could to ensure a positive outcome, which was achieved. Thank you to Fady and team for your hard work and support!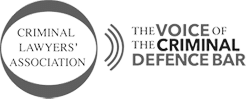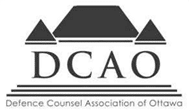 Defend Your Record.
Call, text, email, or chat. We answer 24/7 for emergencies.