Ottawa Criminal Defence Lawyers
Getting charged with a crime may be the worst experience of your life, but it doesn't have to define the rest of your life.
Affordable Ottawa Criminal Lawyers
Being arrested and charged with a crime may be the worst day of your life but it doesn't need to define the rest of your life.
Request Free Consultation
What we offer
Charges Defended
Impaired Driving
Don't end up with a criminal record for one honest mistake. We defend everything from breath test refusal to dangerous driving and over 80 charges. 
Violent Crime Defence
A mistake in the heat of the moment can change your life forever. We provide experienced counsel and prepare the best possible defence if you're accused of violent crime.
Drug Charge
If you've been arrested on suspicion of drug possession, drug production or drug trafficking, experienced representation is critical. We can defend you.
Firearm Charge Attorney
Firearms and weapons offences are a very technical area of law. Our experienced attorneys understand how to defend your name and prevent unnecessary jail time.

Fraud & White Collar Crime
Criminal fraud and other white-collar offences can be complex. A powerful defence from our white-collar crime lawyers can help prevent unnecessary jail time.
Sex Crime Defence
Whether you've been charged with sexual assault, voyeurism, or another sex crime, you are innocent until proven guilty. We'll prepare the defence you're entitled to.
Do I need a defence lawyer (even if I have been falsely accused)?
Being arrested for the first time can be an intimidating experience. Trying to handle the situation alone is especially tough.
The criminal law process is complex and cases can be very technical. Even though you're entitled to defend a criminal charge yourself, attempting to do so without the experience of a seasoned Ottawa criminal defence lawyer is extremely challenging.
Your lawyer will have a strong understanding not only of the intricacies of criminal law but how prosecutors and the local justice system work in Ottawa.
Remember, your freedom may be on the line. Even if the likelihood of jail time in your case is slim, there are the potential long-term effects of a criminal record to consider.
A criminal record can affect your future employment, travel freedoms, immigration status, insurance, and many other areas of your life.
That does not seem fair if you have been falsely accused or if you have made one honest mistake that ended up with a criminal charge.
So, it is always advisable to consult with an experienced criminal defence lawyer, who can formulate a strategy to minimize the potential consequences.
What happens after I'm arrested?
After you're arrested in Ottawa, you will be "processed" by law enforcement, but the exact process will be determined by the nature of your alleged crime.
For lesser charges, you may be released on a promise to appear in court. Otherwise, a police officer will take you into custody for a bail hearing. As part of the process, you will be fingerprinted and photographed. 
You will need to provide some personal information and be taken to a holding cell. At this stage, you must be provided with the opportunity to make a phone call and speak to a criminal defence lawyer or to duty counsel.
A court hearing will be arranged within 48 hours of being taken into custody, and you will be allowed to meet with your attorney before your bail hearing.
What is the role of a criminal defence lawyer?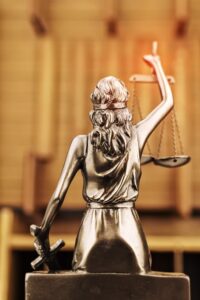 From the time of our first meeting after you are arrested, your lawyer from Affordable Defence will direct you through proceedings and act as your main point of contact between you, your family, and the legal system.
Remember, you're innocent until proven guilty beyond a reasonable doubt in the Ontario courts. Many people are wrongly accused.
Your criminal defence lawyer will make sure that this right is upheld and that you are able to present a fair defence of your alleged criminal actions.
Most people charged with a crime are able to offer some explanation for their actions. It is our job to tell this story and to work to get your case dismissed or prove your innocence at trial.
Even if you are convicted, a criminal defence lawyer from Affordable Defense will work to mitigate the consequences you face now and in the future.
You may only get one chance in front of a judge. That's why it is so important to choose your defence team wisely.
What happens if we go to trial?
Your criminal defence lawyer will scrutinize all of the evidence against you, examining the statements of the police officer and witnesses and the material evidence. We will assess whether your Charter rights were respected.
When speaking to the prosecutor, if the evidence is weak or basic rights were breached, the strategy is usually to push for case dismissal. In this event, you will be released with no conviction but the details of your arrest may remain on your record for a period of time.
If your case goes to trial, your criminal defence lawyer will work with you to build a robust defence that will provide the best possible chance of avoiding a conviction and criminal record.
Your lawyer will represent you in court on the designated date(s) and a judge (or jury) will decide on your innocence or guilt based upon the evidence presented from the defence and the prosecution.
Relying on duty counsel may be a mistake…
Duty counsel must be offered to you as a defendant in the Canadian legal system. 
However, it is generally not advisable to rely on duty counsel for your defence. Essentially, remember, they work for the same side as the prosecutors in your case. 
How can they be as committed to your best interests as an independent criminal defence lawyer who is retained specifically to defend you?
As your lawyers, the team at Affordable Defence will passionately defend your rights and freedoms before, during, and, if necessary, after trial.
Testimonials
Glowing Reviews From Our Clients
Amazing advice.

Fady took very good care of me, keeping my best interest in mind and supported me throughout the process. I am very thankful for his help and would absolutely recommend this office and specifically Mr. Mansour.
Excellent service

Excellent and precise communications skills. Very clear on what my position was, what the legal actions available were, and what his strategy would be to address the situation. And precise execution. He assured me of my rights and position every step of the way. Made me feel totally comfortable with my rights, and let me continue with my life. Highly recommended.
Professional and supportive

Fady recently represented me in a legal matter during one of the most difficult periods of my life. From the onset, Fady was professional, supportive and reassured me that he would do all he could to ensure a positive outcome, which was achieved. Thank you to Fady and team for your hard work and support!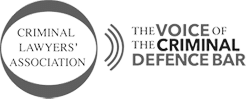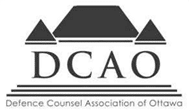 Method
Our Process
You come first at every move – and are kept informed of progress from our first meeting until the conclusion of your case. 
This is our three-step process:
We Listen to You
What have you been charged with? Why? What are the exact circumstances of your arrest and what has happened since? From here we can decide how we can assist in your case.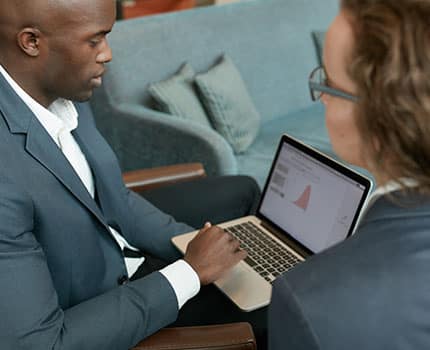 We Strategize with You
Once we understand the details of your case, we will discuss the best strategy for your defence – whether this is to push for case dismissal, acquittal at a trial, or plea bargaining.
We Defend You
This is where you leave it to us. We handle court appearances, pre-trial meetings, negotiations with judges and prosecution lawyers, as we work towards the most favorable solution for you.
Defend Your Record.
Call, text, email, or chat. We answer 24/7 for emergencies.