Affordable Ottawa Assault Defence Lawyers
Assault is a relatively common but often poorly misunderstood charge.

The charge needs to be taken very seriously because of serious potential penalties. However, the complexities of the law can make a conviction challenging for the prosecution.
As criminal defence lawyers, we are well accustomed to exploring potential weaknesses in the case against defendants in assault cases.
Sometimes, a momentary loss of temper, extenuating circumstances or provocation leads to an unintended outcome. We believe that one mistake or one accusation against you shouldn't have devastating lifelong consequences.
Speak to an experienced criminal defence lawyer at Affordable Defence in Ottawa to start building your case. We will protect your rights and advise you on the recommended next steps.
What is considered an assault?
Section 265 of the Criminal Code of Canada outlines the basic crime of assault occurring when a person:
Without the consent of another person, he applies force intentionally to that other person, directly or indirectly.
He attempts or threatens, by an act or a gesture, to apply force to another person, if he has, or causes that other person to believe on reasonable grounds that he has, present ability to effect his purpose.
While openly wearing or carrying a weapon or an imitation thereof, he accosts or impedes another person or begs.
Common types of assault
Assault is further broken down into several different types, depending on the circumstances, as follows:
Is physical harm necessary for an assault charge?
The law says that the intentional application of force or even the threat of force can lead to a charge of simple assault.
Physical harm is, therefore, not necessary for an assault charge. For instance, a push or pinch may be enough for an assault charge.
What happens if you accidentally strike someone?
Intent is a key element of an assault charge so if the physical contact is an accidental or reflex action, no charge can be filed.
It can be difficult to convict someone who is accused of assault in a crowded area, like a bus or sports arena, as the contact can be presented as accidental.
What are the main defences for assault charges?
The two main defences to an assault charge are:
What are the penalties for assault in Ottawa?
The penalties for assault generally increase in proportion to the amount of harm caused to the victim.
Common to all assault convictions is a criminal record but the likelihood of jail time depends on the type of assault.
Some are prosecuted as summary convictions, which carry a maximum sentence of two years less one day. Others are prosecuted as indictments, with a maximum sentence of five years' imprisonment.
Assault causing bodily harm can lead to a jail term of up to 10 years and aggravated assault is 14 years.
The longer-term consequences of receiving a criminal record include problems with employment, travelling abroad, and immigration status.
Affordable defence for assault in Ottawa
After evaluating your case, we will see if it is possible to get the charges dismissed. If not, there are usually other options.
Sometimes, pleading guilty may help you avoid a criminal conviction if a conditional discharge and community service are a possibility. This is more likely if you have no previous criminal history.
If you have been charged with assault in Ottawa, our skilled criminal lawyers at Affordable Defence can protect your rights and freedoms and defend you against the charge. Contact us for a free case evaluation.
Request Free Consultation
Affordable
Not everyone has an open checkbook to pay for unlimited hours of legal counsel. We said goodbye to the billable hour to make it more affordable for you.
Experienced Advice
With over 60 years of combined criminal defence experience between us, you can feel confident of receiving experienced counsel for the best way forward.
A top-quality defence
Mistakes in your defence can lead to lifelong consequences. We'll make sure you get a top-quality defence that gives you the best chance of clearing your name.
Testimonials
Glowing Reviews From Our Clients
Amazing advice.

Fady took very good care of me, keeping my best interest in mind and supported me throughout the process. I am very thankful for his help and would absolutely recommend this office and specifically Mr. Mansour.
Excellent service

Excellent and precise communications skills. Very clear on what my position was, what the legal actions available were, and what his strategy would be to address the situation. And precise execution. He assured me of my rights and position every step of the way. Made me feel totally comfortable with my rights, and let me continue with my life. Highly recommended.
Professional and supportive

Fady recently represented me in a legal matter during one of the most difficult periods of my life. From the onset, Fady was professional, supportive and reassured me that he would do all he could to ensure a positive outcome, which was achieved. Thank you to Fady and team for your hard work and support!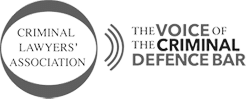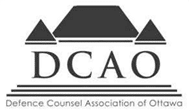 Defend Your Record.
Call, text, email, or chat. We answer 24/7 for emergencies.