Affordable Ottawa Fraud & White-collar Crime Lawyers
Being found guilty of fraud or white-collar crime in Ottawa can have serious consequences, including jail time.
However, this broad area of criminal law is often complex and the burden of proof is high.
Just because you've been charged and evidence gathered against you does not make it a hopeless case.
Many cases of alleged fraud arise through misunderstandings, honest mistakes, and poor investment choices.
Request Free Consultation
Powerful Defence for Fraud & White-Collar Charges in Ottawa
The best chance you have is to engage an experienced lawyer to:
Examine all the facts of your case

Review document and evidence analysis with advice from forensic accountants

Identify potential flaws or weaknesses in the prosecution's case

Build a powerful defence

Represent you in court, if necessary
The sooner you discuss your options with your lawyer the better – preferably before you talk to the police.
This will minimize the stress you feel and provide more time to prepare your defence.
As experienced white-collar crime lawyers, we have successfully defended people in Ottawa accused of fraud up to $100 million.
We handle your case with confidence, professionalism, and discretion.
What is fraud?
The most common white-collar crime in Ottawa is tax evasion or fraud. Most such crimes involve the theft of property or money.
This is detailed in the Criminal Code of Canada, which was amended in 2011 to include mandatory minimum sentences and other stipulations for people convicted of fraud.
The severity of the crime is determined by the value of what the victim or victims are defrauded of.
In Canada, this is divided into two categories:
Fraud where the value is less than $5,000 (generally a summary offence)

Fraud over the value of $5,000 (sometimes an indictable offence)
In each case, there may be "aggravating circumstances", such as the level of harm caused and whether the public is targeted.
To be considered as criminal fraud, an activity must be shown to intentionally involve deceit or false representation. 
This can be problematical for the Crown prosecution and provides experienced lawyers with an opportunity to challenge the evidence.
Examples of white-collar crime charges
In addition to fraud, white-collar crime may include offences such as the following:
Tax evasion
Embezzlement
Theft
Forgery
Marketing fraud
Identity theft
Violating intellectual property (IP) rights
Violation of investment treaties
Misrepresentation of the value of goods or services
What are the penalties for fraud or white-collar crime convictions?
The penalties you face for a fraud or white-collar conviction will depend on the scale of the crime.
As previously mentioned, fraud is split into the two sub-groups: under $5,000 or over $5,000.
Fraud under $5,000 is almost always treated as a summary conviction. However, it may still include prison time, depending on the circumstances of the crime and whether it is your first offence.
In many cases where low-level fraud is committed, the perpetrator may suffer serious consequences on their business or finances for one mistake. 
Even if there is no prison time to be served, there may be:
A heavy fine to pay

Lasting damage to your reputation
It is very important to seek high-quality legal representation in order to lessen the impact on your future.
For fraud over $5,000, it may be treated as an indictable offence. In these cases, you can expect:
A prison sentence that will be scaled to the value that was defrauded and other factors

The sentence to be up to a maximum of 14 years

If the total sum defrauded exceeds $1 million, a minimum sentence of two years
Aggravating factors include:
The magnitude, complexity, duration, and degree of planning

Whether the offence affected the Canadian economy or the financial market

Whether it affected a large number of victims 

Whether the offender exploited their high regard or reputation within the community

Whether they did not comply with regulations or professional standards

Whether they concealed or destroyed records related to the fraud 
If several of the above factors are present, a prison term is likely. However, even if the fraud is over $5,000, the case may still proceed as a summary charge.
Affordable
Not everyone has an open checkbook to pay for unlimited hours of legal counsel. We said goodbye to the billable hour to make it more affordable for you.
Experienced Advice
With over 60 years of combined criminal defence experience between us, you can feel confident of receiving experienced counsel for the best way forward.
A top-quality defence
Mistakes in your defence can lead to lifelong consequences. We'll make sure you get a top-quality defence that gives you the best chance of clearing your name.
Fraud Charges: How we will defend you
The serious consequences of a conviction and the unfamiliarity of most people with the justice system make it vital to obtain experienced legal counsel in white-collar crime or fraud cases.
We will examine the facts of your case and the evidence against you. 
Our experience in complex financial transactions, investment protocols and regulatory regimes in Ottawa and across Ontario will help build a strong defence.
There are often mitigating circumstances or weaknesses in the prosecution case.
In many cases, we can present strong arguments to the Crown counsel at the investigation stage so that charges are avoided – for instance, where an activity is a civil dispute such as breach of contract (not worthy of a criminal charge).
Sometimes, questionable activities occur because of poor business practices or investments, even though it appears illegal and intended to deceive.
This is often where the case for the defence begins.
Testimonials
Glowing Reviews From Our Clients
Amazing advice.

Fady took very good care of me, keeping my best interest in mind and supported me throughout the process. I am very thankful for his help and would absolutely recommend this office and specifically Mr. Mansour.
Excellent service

Excellent and precise communications skills. Very clear on what my position was, what the legal actions available were, and what his strategy would be to address the situation. And precise execution. He assured me of my rights and position every step of the way. Made me feel totally comfortable with my rights, and let me continue with my life. Highly recommended.
Professional and supportive

Fady recently represented me in a legal matter during one of the most difficult periods of my life. From the onset, Fady was professional, supportive and reassured me that he would do all he could to ensure a positive outcome, which was achieved. Thank you to Fady and team for your hard work and support!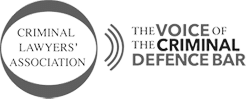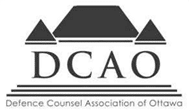 Defend Your Record.
Call, text, email, or chat. We answer 24/7 for emergencies.