Being prepared makes it easier for all concerned
We all like to think we'll stay fit and healthy. At the same time, we all know the reality.
Those who cope best with this reality are usually the ones who have put careful thought into it well before the time comes.
Long-term healthcare can be very expensive. Planning for this helps you prepare for what is around the corner, making it easier for you, your family, and your estate.
We help you:
Help you qualify for long-term healthcare for you or family members, if required

Secure a better quality of life in later years

Avoid potentially crippling costs
Request Free Consultation
Affordable
Not everyone has an open checkbook to pay for unlimited hours of legal counsel. We said goodbye to the billable hour to make it more affordable for you.
Experienced Advice
With over 60 years of combined criminal defence experience between us, you can feel confident of receiving experienced counsel for the best way forward.
A top-quality defence
Mistakes in your defence can lead to lifelong consequences. We'll make sure you get a top-quality defence that gives you the best chance of clearing your name.
Failing to plan is planning to pay for it later.
Despite the fact that more than two-thirds of Americans aged 65 or older will need long-term care or support in the future, surprisingly few plan for it.
Perhaps that is because only 37 percent of people think they will need it, according to Senior Care.
The average cost of private nursing home care in Arizona is currently around $85,000 per year or over $7,000 per month. Not addressing it can take a hefty toll on your finances.
Arizona is ranked in the top 20 states in the US in terms of the healthcare it provides for seniors, but even costs for nursing care at home are substantial.
Planning ahead can save you from potentially astronomical costs.
Some of the main solutions to consider include:
Certain irrevocable trusts: these can protect your assets from long-term care costs

Qualifying for Medicaid or Veterans benefits

Long-term care insurance 

Wealth replacement strategies
What is Medicaid and are you eligible?
The Arizona Medicaid program is officially known as the Arizona Health Care Cost Containment System (AHCCCS). 
All eligible residents are entitled to elderly and disabled care, including nursing home care, alternative residential care, and community-based services. These are operated on a managed care model. 
Services include:
Adult daycare 

Behavioral care

Care coordination assistance

Community transition services 

Dental care

Durable medical equipment and specialized furniture

Home health care

Home nursing

Homemaker services

Hospice care

Housekeeping

Meal preparation and delivery

Personal care / Attendant care

Personal emergency response services

Physician's appointments

Respite care

Transportation assistance – medical 
For high net-worth individuals, Medicaid is unlikely to be an option.
To be eligible for this aid, you must:
Be a resident of Arizona 

Be aged 65 or over or have a recognized disability

Meet physical or mental impairment requirements at the level provided by a skilled nursing home or intermediate care facility

Receive a monthly income no more than 300% of the SSI Federal Benefit Rate (FBR)

Come within 'countable asset' requirements as set out in the guidelines
Note that the Medicaid program does not cover room and board in assisted living arrangements, so even if you are eligible for assisted living through Medicaid, you'll still have to pay for living charges.
Irrevocable trusts and Medicaid
Setting up an irrevocable trust does not automatically mean you will qualify for Medicaid.
The assets it includes are not necessarily exempt from being considered as 'countable assets' in your estate by Medicaid assessors.
Any asset that the trustee can choose to give to the beneficiary will still be treated as a countable resource by Medicaid.
This is a complex area that needs expert legal advice to navigate. Doing it right can help you get valuable health care aid.
Long-term care insurance 
Another way to safeguard your long-term care requirements is to take out long-term care insurance.
This is not a common offering by insurance companies as in the past (and premiums can be quite high) but it may still be worth considering.
It covers many of the costs associated with nursing home care, assisted living or in-home care that is not covered by Medicare.
Testimonials
Glowing Reviews From Our Clients
Amazing advice.

Fady took very good care of me, keeping my best interest in mind and supported me throughout the process. I am very thankful for his help and would absolutely recommend this office and specifically Mr. Mansour.
Excellent service

Excellent and precise communications skills. Very clear on what my position was, what the legal actions available were, and what his strategy would be to address the situation. And precise execution. He assured me of my rights and position every step of the way. Made me feel totally comfortable with my rights, and let me continue with my life. Highly recommended.
Professional and supportive

Fady recently represented me in a legal matter during one of the most difficult periods of my life. From the onset, Fady was professional, supportive and reassured me that he would do all he could to ensure a positive outcome, which was achieved. Thank you to Fady and team for your hard work and support!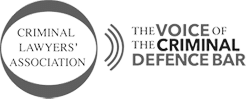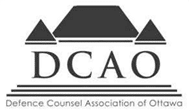 Defend Your Record.
Call, text, email, or chat. We answer 24/7 for emergencies.