Affordable Ottawa Manslaughter Lawyers
What constitutes manslaughter, and what constitutes a murder offence in Ontario?

The two are frequently confused, but the consequences can be very different. Both are classified as a culpable homicide, but Canadian law is actually very clear on the difference between them.
If you are unfortunate enough to be accused of either offence, you need an experienced criminal defence lawyer who is well versed in both.
At Affordable Defence in Ottawa, we have successfully defended individuals on trial for manslaughter and murder.
Manslaughter vs. murder: What is the difference?
Under Canadian law, the death of another person can be classed as justifiable, accidental or culpable homicide. 
If it is deemed a culpable homicide, you will likely be charged with either murder or manslaughter. Whether it is the former or latter will largely depend on:
The level of planning (if any) that went into the homicide

The level of intentionality of the homicide 

Your mental state at the time of the homicide
Accordingly, depending on the circumstances, you could be charged with any one of the following under Canadian law:
First-degree murder

Second-degree murder

Manslaughter
If there was planning and/or intent to kill in culpable homicide, you are more likely to be charged with murder. 
If there was no intent to kill but death still resulted, you are more likely to be charged with manslaughter.
What is manslaughter?
Manslaughter is a homicide where there was no intention to cause death, although there may have been an intention to cause harm. 
Manslaughter is classified as either "criminal negligence" or an "unlawful act" according to the circumstances surrounding the act.
Unlawful act
This occurs when an individual commits a crime that unintentionally results in the death of another person. 
For instance, in a fistfight when someone falls and hits their head and dies of their injuries. 
Criminal negligence
This occurs when an individual's actions (either an act or failure to act) showed wanton or reckless disregard for the lives of others and resulted in death.
If a reasonable person had foreseen that an action would endanger life, it can be considered negligent by a judge in a criminal case.
Failure to act is considered negligence only if the individual's duty was to take action (passersby or bystanders cannot be charged with this).
Note that there is a specific provision in the Canadian Criminal Code for criminal negligence causing death. This is separate from the provision for manslaughter as a result of criminal negligence. The sentencing provisions are the same for both crimes. 
Sentencing for manslaughter
If you are convicted of manslaughter with the use of a firearm, there is a minimum sentence of four years in prison.
For all other convictions, there is no minimum sentence, so you could be sentenced to anything from probation to life in prison, with parole eligibility after seven years served.
When murder charges can be changed to manslaughter
Sometimes, murder charges (especially second-degree murder) can be downgraded to manslaughter. 
This is particularly the case if it is clearly demonstrated that the psychological state of the accused person was impaired by the use of alcohol or drugs, or if the actions of the accused that resulted in the homicide were provoked and found to occur in the heat of the moment.
Instead of murder, the homicide may then be treated as a "wrongful act" as an ordinary person was deprived of the power of self-control.
The psychological condition of the accused individual is often critical in culpable homicide cases. It is critical to seek counsel from lawyers experienced in murder and manslaughter cases if you are in this difficult position. Our skills at persuading the prosecution and the court can be the difference between a life sentence and a much more lenient sentencing outcome.
Often, the police, in their eagerness to solve a murder and pursue a conviction, get statements from the accused when their state of mind is not clear. Murder charges may then be erroneously filed. 
It is always best to consult your lawyer before you make any statements but if you have already been charged with murder, we may be able to help you get your charge downgraded.
First-degree murder
If you were involved in a homicide that was both planned and deliberate, you could be charged with first-degree murder, one of the most serious crimes under Canadian law.
You can also face a first-degree murder charge if:
You killed a law enforcement officer 

You killed an on-duty prison employee

A death resulted from hijacking, sexual assault, aggravated sexual assault, kidnapping, forcible confinement, hostage-taking, terrorism, intimidation, criminal harassment, or any offence committed on behalf of a criminal organization.
Sentencing for first-degree murder
First-degree murder carries an automatic life sentence with no possibility of parole for 25 years. 
If you are granted parole, you will remain on parole for the rest of your life and will need to abide by all conditions or you will be returned to prison without a hearing.
Second-degree murder 
Second-degree murder is an intentional killing that was carried out without planning, which is the main difference to first-degree murder.
Sentencing for second-degree murder
Second-degree murder also carries a minimum sentence of life imprisonment but you can be eligible for parole after 10 years. 
However, judges have the power to sentence up to 25 years without parole, which can make the consequences similar to first-degree murder.
Need help fighting a manslaughter or murder case?
The lawyers at Affordable Defence are accustomed to defending people facing serious criminal charges like manslaughter and murder at trial.
Contact one of our experienced criminal defence lawyers in Ottawa for an initial free consultation.
Request Free Consultation
Affordable
Not everyone has an open checkbook to pay for unlimited hours of legal counsel. We said goodbye to the billable hour to make it more affordable for you.
Experienced Advice
With over 60 years of combined criminal defence experience between us, you can feel confident of receiving experienced counsel for the best way forward.
A top-quality defence
Mistakes in your defence can lead to lifelong consequences. We'll make sure you get a top-quality defence that gives you the best chance of clearing your name.
Testimonials
Glowing Reviews From Our Clients
Amazing advice.

Fady took very good care of me, keeping my best interest in mind and supported me throughout the process. I am very thankful for his help and would absolutely recommend this office and specifically Mr. Mansour.
Excellent service

Excellent and precise communications skills. Very clear on what my position was, what the legal actions available were, and what his strategy would be to address the situation. And precise execution. He assured me of my rights and position every step of the way. Made me feel totally comfortable with my rights, and let me continue with my life. Highly recommended.
Professional and supportive

Fady recently represented me in a legal matter during one of the most difficult periods of my life. From the onset, Fady was professional, supportive and reassured me that he would do all he could to ensure a positive outcome, which was achieved. Thank you to Fady and team for your hard work and support!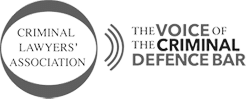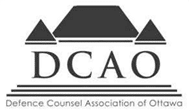 Defend Your Record.
Call, text, email, or chat. We answer 24/7 for emergencies.