Affordable defence for driving charges
DUI and driving offences are the most common reason that people in Ottawa encounter the criminal justice system.
Many driving offences are criminal offences. That means you will end up with a criminal record and, in addition to fines, possible jail time.
The serious short- and long-term effects of a criminal conviction make it imperative that you seek professional legal counsel as soon as possible. 
Defence in these cases is often technical, dependent upon the actions of the police during the stop and arrest, the equipment they use, and your constitutional rights.
We've defended over 1,000 Ottawa citizens against driving offence charges and have the technical and legal skills to rigorously defend your name.
Request Free Consultation
Affordable
Not everyone has an open checkbook to pay for unlimited hours of legal counsel. We said goodbye to the billable hour to make it more affordable for you.
Experienced Advice
With over 60 years of combined criminal defence experience between us, you can feel confident of receiving experienced counsel for the best way forward.
A top-quality defence
Mistakes in your defence can lead to lifelong consequences. We'll make sure you get a top-quality defence that gives you the best chance of clearing your name.
Powerful defence for driving offences
What are the classifications of drugs?
The CDSA classifies controlled substances into a series of "schedules". 
These are large groups of drugs classified according to their chemical properties and effects on the user. 
This helps authorities assess the seriousness of a drug crime.
The schedules are very detailed. The following four schedules are the ones that are covered by drug production laws.
The CDSA states that it is illegal to produce any of the following:
Schedule I:

Cocaine, heroin, codeine, morphine, opium, GHB ("date rape" drug),

Schedule II: 

Cannabis, including cannabis resin and marijuana

Schedule III: 

LSD, magic mushrooms

Schedule IV: 

Barbiturates (such as clonazepam, diazepam, Amytal, Nembutal, etc.)
Understanding a charge for drug production
Drug production charges can be laid against you for obtaining a drug by:
Synthesizing or manufacturing it

Using any available method to change its physical or chemical qualities 

Harvesting it

Cultivating or growing anything that it can be derived or extracted from
However, a drug production charge can usually only be made after lengthy police operations against the accused party or parties.
This may include:
Surveillance

Phone wiretapping

Interception of inline communications

Monitoring usage of resources (like water)
This evidence against you is open to challenge by a skilled lawyer who is experienced in drug charge cases.
There are many gray areas to the law and these present opportunities for your defence.
What are the penalties for drug production?
Penalties for a drug production conviction are very severe.
If you have a prior drug conviction, you will be refused bail after being charged. 
Then, if convicted at trial, you can expect the following types of sentence, even for a first-time offence:
Up to life imprisonment, with a minimum of three years imprisonment if convicted of

producing Schedule I drugs (cocaine, heroin, etc.) in excess of a certain amount

Up to life imprisonment, with 1-3 years imprisonment standard if convicted of

producing Schedule II drugs (cannabis and marijuana)

Up to 10 years imprisonment, if convicted of producing a Schedule III drug (LSD, magic mushrooms, etc.) 

Up to three years imprisonment, if convicted of producing a Schedule IVI drug (barbiturates) 
A jail term is serious enough. You will also have a lifelong criminal record that can affect:
Your ability to travel outside of Canada (even to the U.S.)

Your immigration status (for non-Canadian citizens)

Your employment prospects
Breath Test Refusal
Under the Criminal Code of Canada, it is an offence to refuse or fail to provide a breath sample upon demand. 
This simple act can have devastating consequences. 
A conviction for the charge can result in:
A criminal record 

A heavy fine

Loss of driver's licence – which you may depend upon for employment and living a normal life
We need to analyze the facts of your case, look for gaps, inconsistencies or errors in the evidence against you and push for case dismissal or acquittal.
Dangerous Driving Charges
If you're charged with dangerous driving, you face a lifelong criminal record. 
However, the burden of proof on the prosecution is high. The Crown will need to prepare a watertight case against you to secure a conviction.
We will intend to prevent that with:
Carefully analyzing the details of your arrest and charge

Examining the evidence against you and preparing a defence

Pushing for case dismissal or acquittal
Over 80 charge
If you're caught driving with a blood alcohol concentration (BAC) of 0.08 or more, you need legal representation.
Otherwise, this one mistake can have serious consequences on the rest of your life, including:
A criminal record 

A heavy fine

Loss of driver's licence – which you may depend upon for employment and living a normal life
No matter how bad the evidence seems, you're innocent until proven guilty and the burden of proof on the prosecution is high. You still have a chance of escaping a criminal conviction.
Driver's licence suspension
Residents of Ottawa can have their licence suspended for 90 days at the roadside if a law enforcement officer deems it necessary.
This is usually due to suspected DUI or failure to complete a breath test or other roadside tests.
The licence suspension, plus the criminal record you will receive, can have serious consequences for your:
Ability to work

Ability to get around and travel

Family life

Community engagement
As your defence attorneys, we will analyze the evidence against you and prepare a solid defence to provide your best chance of case dismissal or acquittal.
Testimonials
Glowing Reviews From Our Clients
Amazing advice.

Fady took very good care of me, keeping my best interest in mind and supported me throughout the process. I am very thankful for his help and would absolutely recommend this office and specifically Mr. Mansour.
Excellent service

Excellent and precise communications skills. Very clear on what my position was, what the legal actions available were, and what his strategy would be to address the situation. And precise execution. He assured me of my rights and position every step of the way. Made me feel totally comfortable with my rights, and let me continue with my life. Highly recommended.
Professional and supportive

Fady recently represented me in a legal matter during one of the most difficult periods of my life. From the onset, Fady was professional, supportive and reassured me that he would do all he could to ensure a positive outcome, which was achieved. Thank you to Fady and team for your hard work and support!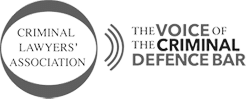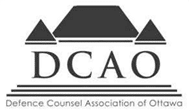 Defend Your Record.
Call, text, email, or chat. We answer 24/7 for emergencies.