Plan your donations to charities so that everybody wins.
An important element of estate planning for most high net-worth individuals is making charitable contributions as part of their legacy.
As with all areas of estate planning, this is most effective when the tax implications are fully taken into account.
All too often, contributions are made on an ad hoc basis, which can adversely affect your estate by paying too much tax.
We will help you:
Consider how much you want to give and to which charities

Plan the timing of your donations to be most tax-effective

Create a schedule for donations according to your plan

Set up trusts or funds that allow more flexibility with your charitable contributions
Request Free Consultation
Affordable
Not everyone has an open checkbook to pay for unlimited hours of legal counsel. We said goodbye to the billable hour to make it more affordable for you.
Experienced Advice
With over 60 years of combined criminal defence experience between us, you can feel confident of receiving experienced counsel for the best way forward.
A top-quality defence
Mistakes in your defence can lead to lifelong consequences. We'll make sure you get a top-quality defence that gives you the best chance of clearing your name.
Planning your giving
You have spent years working hard and now you want to give back.
Of course, there is an emotional element to this. You want to help people, organizations, and causes that matter to you.
However, your contributions are most effective for everybody concerned (including you, your family, and the community) when they are carefully planned.
Your contributions can be in the form of:
Cash

Stocks

Bonds

Real estate

Insurance 

Business interest

Other assets 
Contributions can be structured in various ways. 
They can provide an income to you during your lifetime, with the remainder going to charity after death.
Alternatively, they can provide income to the charity with the remainder going to your final beneficiaries:
Planned gifts

– including life income gifts, life insurance gifts, and charitable gift annuities 

Charitable remainder trusts

– where you or your family retain an income stream from the property for a specific time before it passes to the charity

Testamentary charitable lead trusts

– where you donate some of the trust's income for a specific period of time and the remaining property is passed to your family members

Donor-advised funds

– donate a lump sum to a fund set up by a charity, with grants paid to it periodically

Conservation easements

– for landowners who wish to permanently protect and preserve a piece of land

Private foundations

– like setting up your own personal charity
There are other options available, such as making a gift of real estate with retained life estate in the donor. 
This is where you can use the property during your lifetime but it transfers to a named charity after death.
You can also make a charity the beneficiary of your retirement benefits as another tax-effective strategy.
It is not only about being tax-efficient
It may be important for you to minimize income tax by tax-deductible gifts, which reduce your taxable income. You may also be attracted to the reduction in capital gains tax when you make contributions of stock or real estate that has appreciated in value and you almost certainly want to reduce estate taxes.
These are all good reasons to plan ahead.
However, planned contributions can also be better for the charities you help:
More predictable income – if the charity is aware of the planned contributions, it is easier for them to plan ahead.

They receive the income during your lifetime rather than having to wait until you pass away
A more effective charitable deduction strategy
As you have seen, charitable contributions can get complex. There are many more options than just a one-off contribution.
Considering all your options when planning charitable deductions will help you map out the most effective way ahead. It will also help prevent potential tax issues for you, your family, or the organizations you want to help. Our legal guidance will save you the headaches of trying to go it alone with charitable contributions.
Testimonials
Glowing Reviews From Our Clients
Amazing advice.

Fady took very good care of me, keeping my best interest in mind and supported me throughout the process. I am very thankful for his help and would absolutely recommend this office and specifically Mr. Mansour.
Excellent service

Excellent and precise communications skills. Very clear on what my position was, what the legal actions available were, and what his strategy would be to address the situation. And precise execution. He assured me of my rights and position every step of the way. Made me feel totally comfortable with my rights, and let me continue with my life. Highly recommended.
Professional and supportive

Fady recently represented me in a legal matter during one of the most difficult periods of my life. From the onset, Fady was professional, supportive and reassured me that he would do all he could to ensure a positive outcome, which was achieved. Thank you to Fady and team for your hard work and support!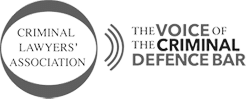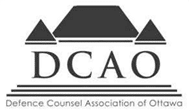 Defend Your Record.
Call, text, email, or chat. We answer 24/7 for emergencies.